Two Red Pills
December 4, 2008
Life was lying on the table in front of Jack Tesher; his life. The furiously written words on that piece of paper seemed almost humorous to him. He had always hated autobiographies, and now his own was right before him. Jack had almost begun to hope that it would get a nice spot in the local newspaper when the pills caught his eye again. His room was flooded with light, but when he looked through his drinking glass at the two pills from just the right angle, it seemed as if the whole glass was red.


It was a curious thing that something as small as a pill could take his life away from him. But the pills, he decided, were more than a mix or chemicals and minerals. They were death; the very embodiment of his grave decision. The world seemed very simple to Jack Thresher for once, as his life and death sat no more than five inches away from each other.


He had read stories of people committing suicide with their favorite book between their arms, or perhaps a nostalgic photograph. Jack had decided instead that these worldly possessions were the reason for his suicide, and they would have no place in his last living decision. He was never a very photogenic person though, and most of the beautiful memories he could remember were nothing short of awkward when they hung in a cheap frame on a relative's wall. Jack had never had a good place in photo albums, and he had never had a good place in life.


Jack removed himself from the leather chair in which he was seated for the past hour to cleanse the dryness of his throat. His beautifully tragic scene on the table was too perfect to disturb, so he decided to keep it that way for now. He poured another glass of water and downed it in one large swig. The fact that his apartment remained in a chaotic state no longer bothered him. The apartment had always been sub-par, much like the life he had led. The faint smell of cheap paint always lingered in the air, the carpeting was discolored outside of his bathroom, and there were the occasional crayon marks on the wall from an infantile resident who had lived there long before Jack.


Something beautiful outside of his window caught his eye for a moment. On the sidewalk two stories below him, a man and a woman embraced each other warmly. Her arms reached up to his neck as her lips gently met his. Jack had never understood the language of love, the idea of security in a person's feelings toward you. Their lips parted, but Jack could make out three words that she whispered into his ear; "I love you,". He stared again, and he could tell by the look in her eyes that she meant it. It was a curious thing to see such a display of love just minutes before he would the leave the world. But, as usual, Jack was not the object of love, and he quickly came back to his senses.


Everyone out there seemed to find something that they loved with the passing of time. But Jack had seen the word tossed around too much. In his mind, it was usually just the term you would use to express something more than lust or obsession. This was the very reason why Jack rendered himself unable to love. Nothing ever became more than a temporary interest, and he had decided that nothing could ever become more.


Jack Tesher came into this world alone, and he would leave it alone. His only wish was that his passing would be as unnoticeable as the rest his life had been. Six months from now, he guessed that his presence on this Earth wouldn't be remembered. His coming and passing would be nothing more than an insignificant dot in the history of mankind. The thought of death didn't scare him at all, he was much more troubled by the thought of judgment after death. As the clock turned to 7:58 PM, Jack Tesher put two red pills into his mouth.


With a glass pressed to his lips, he took one final drink and swallowed hard.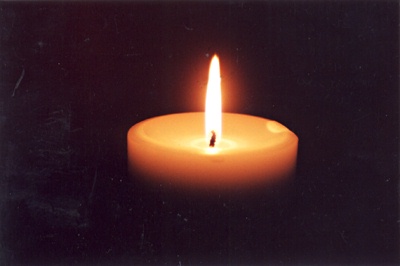 © Ashley D., Philadelphia, PA