My Daughter Died Today
January 13, 2014
"My daughter died today."

Four words. That's all it takes for strangers to understand why I cry as if my heart is breaking. They paste on large, fake smiles and murmur, "I'm so sorry." Then, they walk away, glad tragedy has passed them by.

I sit alone now; staring at the kitchen table. Staring at eh place she sat just this morning, brown hair pouring down like a waterfall over her chemistry book. I remember she glanced up as I entered the room and her blue eyed gaze met mine. I remember my breath catching in my throat as I saw how beautiful my daughter was. When she was younger she used to ask me if she was beautiful and I always told her "yes", but she never believed me. She hadn't asked me in a while. She didn't need to . She knew she was beautiful when she looked in the mirror. Everyone who saw her knew it, and I knew it as I stared at her this morning. Why didn't I tell her that? Did I say anything to her at all this morning? I can't remember.... my thoughts are a mess. I probably told her not to wear so much makeup...or something critical like I always did. She probably rolled her eyes at me....like she always did...and argued her point. If only I had known...I should have given her a hug, held her so tight. How would she have responded? It's been so long since we shared a hug. Over the years, an invisible wall has come up between my daughter and I. That's what tears me up the most-I didn't really know the girl who died.

The phone keeps ringing. People keep calling to offer their condolences.

"We heard about the accident...."

"Such a sweet girl, so talented, so smart..."

"She was always happy, everybody's friend...."

These people knew my daughter better than I, her own mother did. It seems they saw a side of her I've only glimpsed.

Oh, I knew she was smart. Heck, the girl was at the top of her senior class. She could have had her pick of colleges. But that wasn't what my daughter wanted. She loved to sing, to write songs. She used to sing them for me and I'd scoff, tell her not to waste her time. She'd mumble something and walk back to her room, head hanging. Secretly, I thought she was incredibly talented. But I couldn't tell her that. I didn't want her to waste her brains on the stage.

She rarely smiled around me. She was always back in her room doing who knows what. She always seemed so sullen and negative. So why does the phone keep ringing with people telling me how sunny and sweet my daughter was.

Maybe this is a mistake. Maybe a different girl with the same name as my daughter got in a car accident today. This girl they talk about sounds so amazing, like someone I'd like to know. I had my chance. I had 17 years to get to know her. Why didn't I?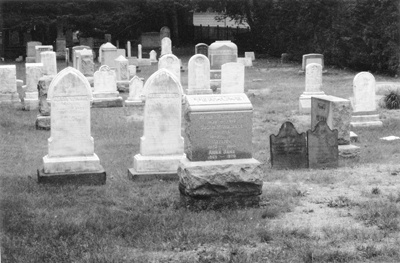 © Chris C., Pequannock, NJ