In The Woods
April 18, 2012
Leaves is all I can see. I am lying down where colorful remains of trees are scattered everywhere. The ground and air feels freezing that goosebumps line up on my legs and arms. My big baby blue eyes must scream fear for a stranger comes up to me and chuckle coldly.
"Cold, huh?" he whispers with a rough tone. "Well, you won't feel it for long."

I met someone online yesterday. I was just on Facebook when I received a friend request. My mouse curiously slides over to the friends icon at the upper left corner of my laptop screen.
It was someone I did not know; Derek Robbins. In fact, he had no mutal friends at all and looked like he doesn't go to my school. But I checked out his pictures to make sure. He seemed like a total stranger but he was hot. A high school junior filled up the computer; some of him shirtless, in front of his bathroom mirror. Some with some of his guy and girl friends. There was even a few of him with his parents, dressed up nicely in a tuxedo.
I didn't know what was running through my mind at the time. I didn't want to accept the request since it could be dangerous. However, I didn't want to miss the chance of friending someone unknown yet handsome. Taking a deep gulp and a shaky breath, I closed my eyes and accepted him.
About a few minutes later, he IMed me, thanking me for accepting his request. I responded,"ur welcome. how did u find me?" He responded quickly,"i was originally trying to find a friend of mine then u showed up in my search. u looked beautiful and nice so i thought i could give u a shot"
I admit it sounded weird, but I was naive and vulnerable. No boys at my school ever said I look at least fine. I smiled and chatted to him for an hour, getting to know each other. He lives in Chesterbrook as I live in Malvern. He attends Chesterbrook High while I attend Conestoga. We discussed our favorite bands, movies and TV shows while quoting some of our favorite lines.
He said he had to go, but he liked to talk to me again the next day. Being stupid, I told him we should meet up at the nearest Wegmans near me to meet in person. I wanted to meet the generous, cute guy so much that I pretty much risked my life.
Earlier today, I told my parents I was going to Wegmans. When asked why, I replied I was meeting up with a friend. It wasn't a lie; the guy was a new friend.
I was waiting at the entrance for him at noon. I told Derek to look out for me at the main entrance and at noon when discussing our meetup. I didn't see him for the first ten minutes, so I kept checking my iTouch for the time. He had to come, he just had to...
A thirty-something man came up to me several minutes later. I thought he thought I worked here and needed assistance with something. I informed him I was not a worker.
"Jessica Calvin, right?" he said, with a warm smile. "I'm Derek Robbins! From Facebook?"
I was speechless. He couldn't be; Derek is sixteen. He has long brown hair, not a piece of blonde hair left on his head. He is muscular, not weak with just bones and skin. Before I could even tell him he must had the wrong person, he took a needle and quickly injected it in my arm. The moment my vision was giving away, I noticed his smile wasn't there anymore. In replacement, it was a thin line.

"You goddamn stupid, naive girl," Derek says, walking around me and shaking his head in mock shame. "Haven't your parents ever tell you to not trust a stranger online?"
I open my mouth to scream at him, but it was duct taped. My arms and legs were tied with duct tape too. My arms criss cross on my chest and my legs were just laid out. Tears were forcing to come out but I hold them back as the stranger finishes his walk and kneels besides me.
"It'll be a shame you'll die young. You're such a pretty little thing," he smile cruelly, stroking my cheek. Anger filled me up; I wanted to bite his hand off and escape. But the damn tape was what was holding me back.
Smoothly, he got out a small knife out of his jean pocket. He strokes the smooth side of the pocketknife as he position it at my throat.
"Any last words?" he whisper with the creepy smile stuck on his face.
With the duct tape still on my lips, I highly doubt he will understand me. But I sigh my last sigh and mutter my last words ever alive; "Tell my parents I'm sorry."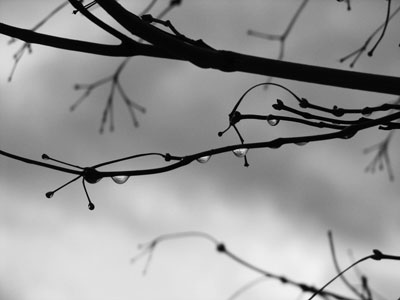 © Carly M., Hopedale, MA