Both of Us
January 19, 2012
She looked down at her shoes. The laces worn, the soles torn, the heels borne. <i>One more time.</i> Deep breaths never helped much, just the silent music that played in her head. There wasn't much time left, she knew it. The words "<i>She's fighting, don't make it harder, let her fight. I'm so sorry</i>." repeating through her head over and over again. She knew they were talking about her. She hated that. She hated the pity. She hated the fact that they all felt sorry for her. She was going to prove them wrong, the sheer willpower to finish strong. She knew the beat even if she could and would never hear it. She touched her shoes one last time. <i>I'll prove to them that I am strong. Especially for <b>her</b>.</i>

The old satin curtain rose. The light bounced off every angle that hit the curtain. She knew the spotlight would be on her. The crowd hushed as they saw her. Adorned in jewels and silk. The old worn shoes invisible underneath the glamorous costume shoes she wore. Her headpiece laced with rhinestones. Her beauty captivated the audience, not one sound. It felt as if the audience was holding their breath. It felt as if the audience stayed silent not to shatter the fragile silence that echoed through the theater. The music started, a soft, but prominent F Sharp on the violin. They finally took a breath. She looked out into the audience.

<i>My inspiration</i>. She could see it now, the falling, the breaking, but no, she would not let that get to her head. <i>You can do it. Steady yourself. You will be fine.</i> She used to be so nervous before, but she had overcome that. She could not afford to lose her grip now, not at the most important time of her career. Maybe it's better that I can't hear. Ever since that unfortunate accident back in November, she was unable to hear anything. The mess she got into rebelling the medication, the sadness, the harshness of the silence that filled her ears as she was unable to listen to anything. Just silence. This is more important than anything. But she had a reason to get over that quickly. She knew of the future to come and this had to be perfect. Absolutely perfect.

She paused before twirling into that last jump. <i>Pause. Go. Steady. Pause. Go. Finish.</i> She released her breath. The satisfaction filling her very soul. She couldn't keep that gleaming smile off her face. That was it, that was the moment, the one moment that she would never feel again, but she treasured it so, she held it tight, and she vowed never to forget it. The audience went wild. They stood on their feet, lifting up their children, throwing flowers onto the stage. But she didn't care about that. She didn't care about how many roses and carnations had neatly placed themselves on stage. She didn't care about the popularity she would gain after this. She didn't care about anyone but her.

She rushed out into the audience. Straight towards <i>her</i>. Tears filled up her eyes as she walked out the door pushing the wheelchair.
"You'll ruin your outfit." said a sickly voice.
I don't care, as long as I tend to you first.
"Alright, don't push yourself. That was absolutely stunning. I have... never imagined you to be like that. It was breathtaking. Please, don't give this up."
<i>You know why I am. You gave me everything, my inspiration, your love, your time, your money, your kindness.</i>
She pushed the wheelchair into the Emergency Room. People's voices hushed as she walked in, still in her performance outfit. She let them take her. She braced herself for tears. It wouldn't be a trickle, it would be a waterfall. This was the last time. She felt lonely as she mustered up the best smile she could, knowing what was going to come next as her mother disappeared through those bleached white double doors.
The nurse came out with a letter and handed it to her.

<i>Dear Katherine,
I never doubted you for once. I know I may have been harsh at times, but it was because I loved you. You know that. I wanted to keep you from the world, I was selfish. I wanted to keep you mine. To love, to hold, to cherish. You were always there for me no matter how late I would come home, no matter how many days I went missing. Please remember: You will always be amazing to me. In absolutely every way.
You have, and always will be, my inspiration.
Love,
Your Mother.</i>

She folded up the letter. Days later, she would attend the funeral. She would give the speech about her mother. She had never approved of her dancing, but she suddenly said she wanted to see her last performance. Her efforts paid off. The image burned in her mind forever was her mother smiling and that was enough to live on.
To live for the heck of it.
To live the life her mother never knew, being a single mother without a steady job.
To live for the dream that never was achieved.
To live for the stars that were never counted.
To live for the cherished feelings.
To live for the both of them.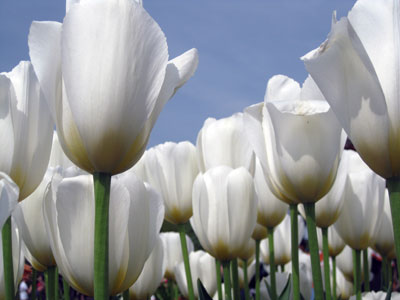 © Amanda S., Glenmont, NY