I am a teenager.
December 6, 2011
Spread out on my large bed, eyes closed, relaxed expression. I laid there, spread out, eyes closed, relaxed expression, for quite some time. Come to think of it, probably for an hour. I finally realized I would have to brave it out, put on my best game face, a fake smile, and greet the rest of the world that wasn't just myself, my bed, my laptop, and my cat Frisky. I sighed, tossing the only cover that was covering my frail body towards the ground in a swift motion. Frisky perked her eyes, her cat eye pupils changing shape, she read my motions before she decided to sleep. You see, I'm your typical 16 year old teenager. The golden age, where you're not too young and not too old. The age where driving is the only thing on your mind right?

Wrong.

I'm more then that. While everyone is out partying, having a good time, getting drunk and having sex, I'm home. Studying, reading, on my computer, worrying. I stay home most of the time. Afraid to face such a cruel world that once stripped me of all of the self confidence I had, threw it away, and then stared at me with an evil grin so gruesome it could make Michael Myers scream. Every other girl in my grade might collect boys, S.T.DS, drugs, pregnancy tests, failing grades, and snobby remarks, I collect novels, tumblr followers, journals, and worries. I collect books like a pervert collects porn sites, like a nerd collects A+s, like smokers collect lung cancer, like cutters collect blades, and like a lonely girl collects cats.

But the thing is, I'm not a typical unnormal girl with wishes, hopes, dreams, and a bright vision for her future. I'm one of those realistic people. While some girls dream of majoring in every possible thing, having two kids, getting married to their prince charming, buying a small ranch with cattle and horses, or acing every test thrown at them, I crush those dreams with reality and percents of those dreams every occurring. You're probably not going to major in your favorite subject. You could always lose the babies. What if he cheats on you? Ranches are expensive, you wouldn't be able to afford it. Tests take a lot of work, you don't have that time because you're too busy partying.

You see? I am a teenager, I have a purpose, and I have dreams too. But in reality, I never get my hopes up because they're always those people that will be willing to bust and break every possible dream, take away your hope, and make you feel like you're incapable of doing anything right.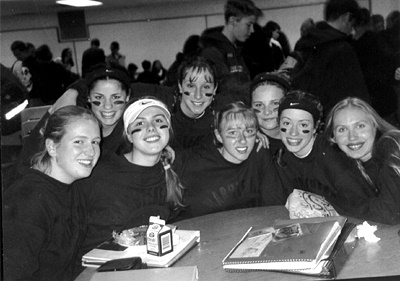 © Heather C., Marblehead, MA