One Person. One Life. No Life.
December 10, 2011
She woke up every morning with the usual prayers in her mind. For her Family, Friends and herself. Now prayers were the only thing that were in her mind morning, noon, and night. How was she to know that looking into the future even if it was two days or two weeks that one person would change it forever?
She'd always expected her life to change when she fell admirably in love. But after two weeks of occupying a couple of hospital rooms, her father was dying. she never saw her father as much as her mother but somehow it hurt her just the same. He was always working out of town and finally saved up enough to retire early and be with his family. But his plan on coming home took a wrong turn.
She was coming home on a Friday. Mad because she wanted to buy some items that pertain to a young teenage girls life. But she knew that until her father arrived they would not have any surplus money that succeeded to her necessities. She was angry at herself. sh was angry at her mother; but most of all she couldn't get past her cloud of ignorance to blame her father.
After two weeks of making sure he had everything settled to move back home the father started to pack. and with every loaded box or bag came a burst of excitement from the thought of being reunited with his family. Through the excitement he never noticed a group of teenage boys watching him, and with every box inside his U-haul the boys grew closer to him as if ready to attack. And at that moment; they struck. Attacking the man with every bit of force they had in them with their wooden bats, and silver knuckle weights. And all for a petty piece of clothing that was no more valuable than a small lamp. The Father was imported to the nearest Hospital within 14 minutes of being found by a neighbor who heard the ruckus. The neighbor quickly called 911 and later his family.
He knew their father very well, and his call was no surprise as he called every Thursday like every other;except today was a bad one. As they slowly retained the fact that the father was inches away they rushed to the known city which was at least three hours away. When they arrived it was about 2:15am and their father was holding on to a shred of life. He knew and was ready to die, but was only willing to let go after his family was united once again.
The girls mind was proactive as much as her heart. She was taking her love of her father for granted and now that shes minutes away from losing him, shes only left with memories of what used to be. Now, in the blink of an eye, one Person, Who has no more life than you and I, changed her whole Life.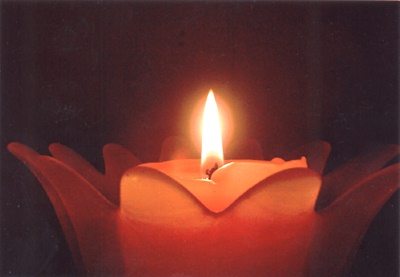 © Sayda, C., No. Bergen, NJ