The Sound of Betrayal
November 3, 2011
The awful laughing noises are just too much for me to handle. I run into the closest classroom and crash through the window. You can hear the awful thud as my fat body met the asphalt ground. The quiet is deafening. It's peaceful.

This is my story. Listen.
Two weeks ago, my best friend of eight years decided that she didn't want to be friends with the fatso anymore. She decided that she has handled my crap for way too long. She decided that she would become popular and beautiful no matter what it takes.

So she turned on me, but wasn't easily accepted into the cool crowd. She had to go through an initiation rite. She had to humiliate me to the point of tears. Well, I wasn't going to let her succeed. Better me dead, than her happy.

Her plan was clever though. She knew I loved Jake Brent. How could she not? I spent hours telling her what I'd give to have him hold me in his arms, and have him caress my face. I told her about my fantasies. I described what I imagined I'd feel when his lips touched mine. She took advantage of that. She bribed him into playing her dirty little game. I should've known when he came up to me after class one day, pretending to need my notes. He smiled his gorgeous smile, and I was lost. He pretended to love me – he's a brilliant actor, after all I believed every word. The first time he kissed me, I should've known something was wrong. I saw revulsion in his eyes, but I brushed it off, forcing myself to believe that it was a mere trick of the light. I should've known. Well, it's too late now.

Today he recited the exact words that have been replaying in my head since the day I laid eyes on him: "I love you, Claire. I love you with all my heart. I never knew that you were such a beautiful person. You are the only girl for me. I love you so much. I'd die for you."

How ironic! He'd die for me? Well, I died. I died a thousand deaths, when his knife stabbed my back. When HER knife stabbed my back. Each more painful than the one before. All far more painful than my actual death. Anyway, after he confessed his undying love for me, He asked me to come with him; he had something for me. I, after having heard the words that I have been dreaming to hear, was in fool's paradise. He led me into a utility closet and closed the door behind me.
He began his well-memorized speech about his certainty that we were meant for each other. He made empty promises that he'd be with me forever, that he'd marry me, and have kids with me. He didn't have to make that speech; he already had me in the palm of his hand. He asked me to undress, "so that we could make love." I should've known that something was wrong when I was the only one stripping. I should've known. But I didn't. And now it's too late.
Someone had set up a wireless intercom in the utility room, so I wasn't the only one who heard Jake's speech. Eight hundred other students and faculty members heard it too. I was down to my panties when the door was shoved open and standing there was my best friend. And the other eight hundred people. They were all staring at me, the fatso, with all my wobbly bits hanging. My chest was bare, and I was too shocked to cover up. Seconds seemed like days, and days later, everyone exploded with laughter. I didn't cry, I didn't do anything but run to the nearest classroom.

The rest, you know.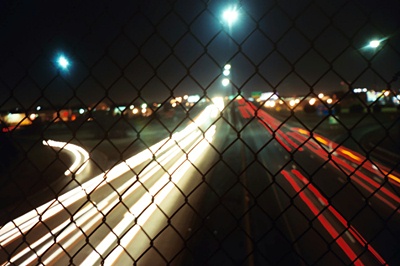 © Jordan L., Wichita, KS