Yearning--Marianne
October 9, 2011
It is 7:15 AM. Three brown paper bags are lined crisply along the kitchen table, waiting to be claimed. Marianne has spent the good part of her morning preparing the food inside: salami and cheese for Daniel, who prefers his sandwich in isosceles triangles, PB&J for Emmy, who cannot tolerate crust, and a plain salad for Eliza, who counts carbs obsessively. A noise like a stampede announces their arrival, and Marianne hears the crunch of brown packages being unceremoniously stuffed into three backpacks. Now her children will each dart out the door, into the car, and off to school without so much as a kiss on the cheek or a "bye, mom."

Marianne waves them goodbye as her impatient husband revs the car forcefully and leaves their two-car garage. Her fingers continue to sift the air as the sedan turns the corner and disappears. "Bye," she says, more to herself than anyone.

7:25. Time to clean the house. As the mother of three children, Marianne has her work cut out for her. Vacuuming, dirty dishes, cooking, scrubbing tiles, laundry—every day is the same, monotonous cycle of chores. Oh well, she sighs, and gets to work, knowing that if she doesn't do it, no one will.

Two hours have passed. She now wipes beads of sweat from her forehead after attacking a particularly stubborn stain on the carpet. Emmy spilled "p'sketti" the dinner before, and didn't say a word to her mother. The tomato sauce has now congealed into a hard, immutable splotch, and no matter what Marianne tries, it will not come out.

"URRRGHHH," she screams into her pathetic little tablecloth, hopeless against the obstinate lump—an eyesore in her perfectly white Persian rug.

"I hate this stupid thing! It's completely useless!" She throws the offensive cloth with as much strength as she can muster across the dining room, where it compresses itself against the white stucco wall, slithers delicately down, and crumples, forming itself into a shapeless heap on the floor. Marianne does the same.

9:30. Why is she crying? Marianne doesn't even know. All that she can wonder is how in the world did she get so off schedule because she was supposed to have finished the dishes five minutes ago, the laundry is about to finish and the fireplace still needs to be scrubbed and Daniel's room is a mess she needs to clean and if she doesn't find some way to clean out this tomato sauce she will surely implode.

She picks herself up. She heads to the kitchen. She takes up a sponge. She soaks it with water and soap. She slops it on her husband's dinner plate. She sighs.

11:45. Lunchtime. Her favorite hour. Marianne plops down on the pristine white sofa, a bowl of leftover noodles in one hand and a National Geographic in the other. This month's edition features a trio of fearless mountain-climbers on its cover, scaling a snowy, shrouded-in-mist-and-mystery peak. She opens the pages and discovers they are in France, in the Aiguille de Midi. She reads hungrily, forgetting the lunch she has prepared for herself. She is ravenous for pictures, not pasta.

In the one hour she allots herself each day for lunch, she travels to rich-in-history Rome, to romantic Paris, to vivacious New York. She dips her toes in the clear blue waters of the Mediterranean and takes in the fresh air from atop Mount Fuji. She celebrates Carnival in Rio de Janeiro and observes Japan's peaceful, dancing red cranes. She is Christopher Columbus, Magellan, and Marco Polo, all at once, and National Geographic is her steadfast compass. This is her hour of magic. She smiles, thinking of the wonders she has yet to explore.

12:45. The vacuum calls.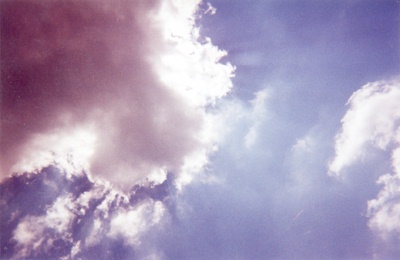 © Kena A., Huntsville, AL