Fame - Chapter 1
October 7, 2011
So there I sat, sitting across from Bianca Castronovo, my best friend in the whole world, waiting for her brother to show. Just a little background info before I dive in to full blown details, my name is Jesse Cassandra, and I'm your typical nontypical typical teenager. Mouthful, huh?

My ice blue eyes searched for Bianca's younger brother, Vinny. Vinny and Bianca were only two years apart, and me and Bianca just happened to be best friends. I moved my long blonde hair and crossed my legs. I sat up straighter and cleared my throat. Bianca's attention snapped up to me.

"So I was wondering," I said while looking at my water, "if you wanted to audition for X Factor with me?" My eyes looked in to hers. She smiled her crooked yet charming grin and I couldn't help but flash my perfect natural teeth back. I heard a creek and within seconds the perfect boy I loved was in the room.

"Vinny!" I jumped up out of my seat in the pizza place to hug him. My skinny and curvy 5'5 body was only two inches shorter then him, and he was skinny too. I hugged him and smelled chocolate axe and everything else I loved. I smiled in his shirt.

"Jesse! What's up?" Vinny smiled. His braces flashed and I smiled even wider. Vinny made me grin without even trying. It's like he knew he had a special place in my heart.

"We're going to try out for X Factor!" I exclaimed.

"Cool, you'd make it." He said grinning. He took a seat next to me and our bodies touched slightly. I tried to hide the happiness on my face by using my best 'poker face'. I've never even played poker.

We soon left after enjoying dinner. I walked outside to Bianca's car and we all got in. I crawled in the back with Vinny.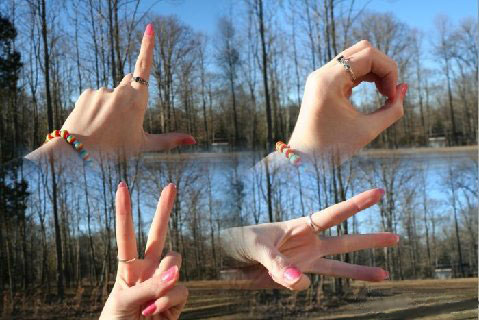 © Kayla D., Croydon, IN