Life as I Know it.. Chapter 6
September 5, 2011
Sitting in the ambulance, I was just worn out. I was motionless in the corner, watching over my mom weakly.

We soon got to the hospital. I was weakly laying in the corner of her room. I was spread out on a couch trying to stay awake watching over my mom.

"Are you okay hun?" A female nurse approached me.

I nodded slightly. I could barely move I was so tired.

"Is.. is my mom... okay?" I looked at the nurse.

The nurse nodded. "Yes, she's fine. You did the right thing. She'll be okay within a few weeks."

"Good." That's the last thing I said. I blacked out of tiredness after that. I was sound asleep on the (surprisingly) comfortable couch in the hospital bed.

I was woken up by loud talking. I eavesdropped while pretending to sleep.

"How's the lady?"

"Oh, has glass and a bullet in her. We could only think what happened there. We're taking it all out today. She'll be fine."

I rolled over to let them know I was waking up and stretched. A nurse came over and looked at me.

"Oh finally! You're awake. Someone is here to see you."

I blinked. Someone is here? To see ME? I got up and brushed my hair, just in case I knew them. I walked out the doors and in to the lobby.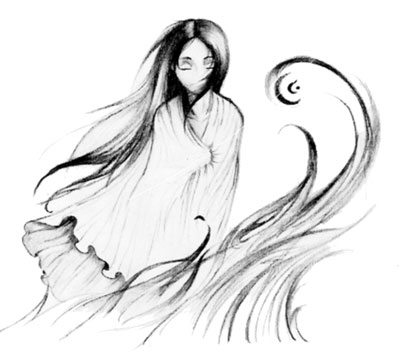 © Anna Y., Hernando, MS