Dreamsicle Sky and Smoke Rings
August 31, 2011
The moon was just beginning to peak out behind the mountains. It cast a blue haze against the dream sickle sky. A cool breeze swept through the grass below.

I picked an Eat'n Park Smiley Cookie out of the container and took a bite. This one had a blue face with a lopsided smile. The cookie reminded me of easier days that weren't filled with tons of homework, boyfriends, and caddy girls.

I paced back and forth for a few moments while I ate the rest of my cookie. I heard the faint click of a Zippo lighter which quickly brought me back to reality. I looked over and saw the glowing ember attached to the end of his Marlboro. I took a step closer and looked him in the eyes.

"I thought you didn't get cigarettes." I said.

He looked me in the eyes, took a long drag from his cigarette, and puffed out a large gray smoke ring. "I don't."

"Then why are you smoking?" I asked, humoring him.

"I might have a mild nicotine addiction." He replied.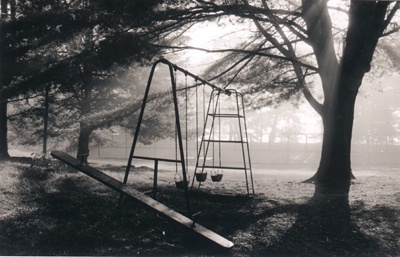 © Steve S., Marblehead, MA