Someone Who Cares
May 29, 2011
As I sit in the corner of the sound drawn hospital I get lost in thought.

Beer. Why of all things had he been drunken' with the faint smell of beer.

Why hadn't I realized him stumbling into the house demanding I give him a foot massage.

I'd drowned him out the past few days seeing the e-mail he accidentally forgot to delete.
The e-mail he just happened to incidentally leave open.

Why? Why did I have to get involved with this cheater.

I don't love him anymore. He lied, cheated, and lied again.

So why is it that I am sobbing sitting in the waiting room by a man with a bloody nose and a pregnant lady with her husband?
Why was I crying?

I have better things to do, so I start to gather my stuff and leave.

Just as I'm standing up the doctor had walked in.

"Janice Holloway?"

I turned, wiped my eyes and replied with "Present."

"Your husband-"
"Boyfriend." I interrupted.
"Your 'boyfriend' is out of surgery. The car crash was pretty bad and his blood alcohol test was at 1.94. He lost a lot of blood and is now in a drug induced coma."
"Awesome," I start crying, not because I'm sad but because I'm probably going to have to be the one to tell his parents, and girlfriend, "tell someone who cares."

I turned away and walked out of the hospital.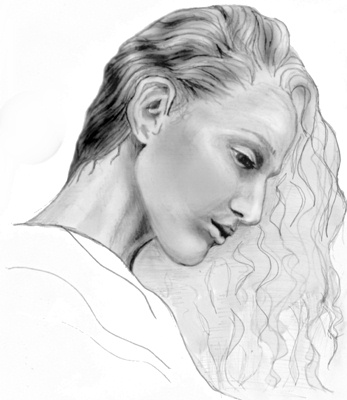 © Danielle H., Anchorage, AK