iLead
May 31, 2011
It seems like everyone expects so much out of me. Keep my grades up, get a scholarship, be great and sports and music. I know they just want me to succeed in life, but do I really need to be perfect? Sometimes I just feel like a wilting flower, slowly losing my petals. Sometimes I have to wonder if there's more to life then education... I mean, what about beach bums? They seem pretty happy.

If I told my parents I wanted to a beach bum, I bet they'd freak out. It seems like they want me to be exactly like them. In my mom's case, work at the local hospital, and in my dad's case, be a successful lawyer. But who wants to be a lawyer? What if I wanted to be an actress? A musician? When I told my parents this, they laughed and said, "It's hard to make it in the real world with a career like that unless you're exceptionally skilled."

So what does THAT mean? That I haven't been living in the real world? As far as I'm concerned, the definition of the "real world" means this: hard, harsh, and competitive. But I HAVE lived in the real world- I've lost at sports, and I've have my videos and YouTube shot down by anonymous people. But so what? I could live to be a person of simple lifestyle- live in a small house, alone. Who says I have to have a family? Who says I have to have a high paying job? Who SAYS I have to be average? When I thought about it, I guess it really comes down to whether or not I want to lead my life. Maybe I'll become a lawyer, or heck! Even a doctor. But MAYBE I'll become an artist. A singer. An actor. A yoga teacher.

It's my life, right? So I'LL be the one who makes decisions. I'LL be the one who paints the canvas of life. And I'LL be the one who'll be an adult and say to the child, "It's your life. Live it."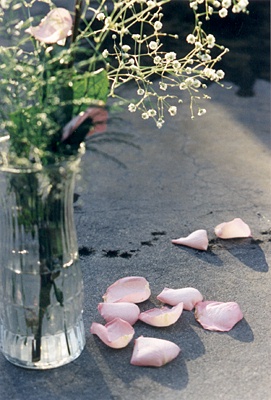 © Mary A., Fullerton, CA