No Chance To Say Goodbye
April 12, 2011
"Turn your music down!" my mom yells up the stairs.
"Make me!" I scream back down to her. I could already tell it was gonna be one of those days. We would fight until one of us gave up. I wouldn't be the one giving up tonight.
"I said turn it down! I'm not in the mood for this tonight!" A smirk crossed my face as I heard her words.
"Stupid b*tch," I said loud enough for her to hear. I still didn't turn my music down. Instead I blasted it even louder.
After a while of her not screaming at me, I figured she had given up. Then I heard footsteps coming up the steps, and my door was shoved open. "I said turn it down," she tried to say calmly. Her teeth were grinding together, and her fist was clenched around my doorknob.
"You're wasting your breath. I'm not turning it down." I tried to be calm just like her. I gave her the fakest smile I could manage.
"I'm not gonna fight with you about this!"
"Good, then stop talking." She shot me a dirty look. I'd pushed her too far. She'll get over it. "You know, if I had a dad, maybe I wouldn't be such a bad daughter. Oh wait, you don't know who my dad is!"
At that remark, she slammed my door shut, and walked down the stairs. She grabbed her keys off the table, and opened the front door. She slammed it as she walked out, and I heard her start her car. I watched as she drove away. "Finally," I said.
I turned my music down, it was giving me a headache. I just wanted to fight with her. It's typical for us.
The next morning I woke up to find that my mom was still gone. I didn't think our fight was that bad. I got a call from the local police around noon. She was in a car accident last night. She didn't survive.
I used to fight with my mom all the time. I didn't think there was anything wrong with it. And it took me this look to realize how much she meant to me. I never got to say goodbye.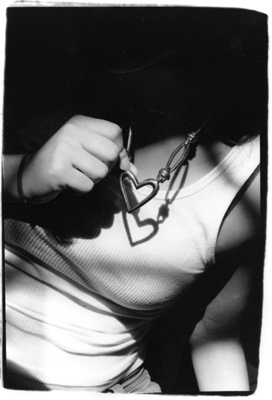 © Julia R., Bethesda, MD