TRAPPED
March 25, 2011
We are the owners of the night.
We wander the barren streets, bonded but alone.
Some of us are lost; the rest of us, forgotten.
I'm one of the Trapped Ones, and this is my story...

To tell you my name could get me caught by the Feds, so I'll just let you call me Aurora.
I reside in New York; it's my favorite prowling grounds. Over the years I have been to many different areas, SoHo,L.A.,Jersey...but Queens, New York has always called me back.
New York has a rythm all it's own.
If you listen closely, you can hear its many beats:The blare of horns, taxi cab drivers yelling and cursing their lungs out, basketballs dribbling on rain soaked courts.

I love the pavement of New York.
Slabs of solid gray rock, hard and unrelenting. But if you look closely you see little cracks,like rivers, that show the years of pounding on the them. Like the scars that can stay in a person's heart, long after the pain goes away.

I don't believe in pain. It's just a twisted way for someone to lose their mind, and I won't succumb to it. There used to be a time when I was scared....when I would cower in every dark corner available...When I would wish that someone would come along and hold me in their arms, take me away from this nightmare called Home.
Yeah, I used to be like that, but not anymore.
Not ever since I met Them.

They're Trapped, just like I am...
They too have suffered at the hands of their supposed "loved ones"....just like me, backs have been turned on them, and just like me they have decided to be on their own, take control of their OWN destiny, and let this world continue on its way to H*ll. Nobody gives a f*ck about Us, so we say f*ck the world...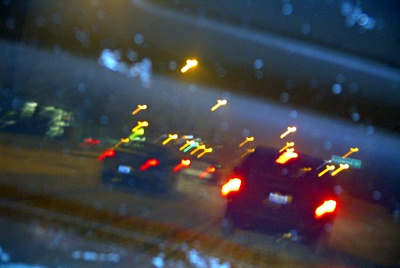 © Mariam S., Schaumburg, IL