The field of Yearning.
February 11, 2011
There we sat, in a open grassy field, like most other fields. Nothing special, a creek to the South West and just acres of trees. But in this field lye all my memories, the good times we shared, heart break, and love and compassion.

The beats of our hearts intertwined rhythmically as we layed next to each other in the long grass. Tickled on my bare feet by the blades of feathers, I felt amazing in every way. Happy to have him, happy to be whole. Complete at last.

I gazed into his deep green eyes, realizing the extent of love I felt for this man. He hugged me tight, still laying on the warm grass. Spring was taking full effect and made everything a little more peaceful. "I love you." He whispered.

Now, here I sit. Alone, cold, yearning. Sitting in this field of broken memories, waiting for him to come back. The blades of grass no longer felt like feathers, but more like needles. The cold felt taunting. The wind whispered to me, "I love you." Bringing back all of the broken memories. This field held the times of joy, yet the times of pain. Why do I still care about this place? Why do I still care about my life?

Spread out in the grass, my long golden locks flowed into the blades like a river. Gazing into the deep sky, full of stars, I realized...

This field, my field, was the field of yearning.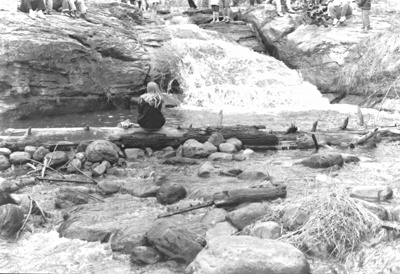 © Andrea E., Phoenix, AZ