One Day
February 2, 2011
As I lay in bed replaying the events of today, I feel tears form in my eyes. I didn't want to relive the memory. But just like that, it all came back to me.
"Guess what?" he said when he sat down next to me in class. The feeling of him being next to me made my heart skip a beat. I had wanted to tell him for months how I felt. I just never got the courage to do it.
"Good news?" I ask him. From the smile that stretched across his face, I could tell that it was better than good. At Least to him.
"You know that girl I like?" Vaguely, I want to say. I didn't want to be reminded that he liked another girl. "Well, I asked her out. You are now looking at a boy in a relationship!"
It was all I could do not to cry right then and there. I plastered a smile on my face, and told him I was happy for him. Inside, I could feel my heart breaking into little tiny pieces.
I shouldn't have fallen for him. He wasn't going to catch me. I knew that. But I fell hard anyways. I'm so stupid. All of my friends were telling me to follow my heart, so I chased after him. My heart was now laying at my feet, shattered into a million pieces.
Now I'm laying in my bed, letting the remaining tears fall from my eyes. Everyone is trying to convince me that things will get better. Maybe not today, and maybe not tomorrow. But one day, things will get better. One day.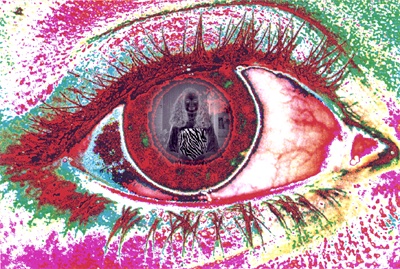 © Cassie H., Carmi, IL