Home: A Somewhat Sappy Christmas Story
December 11, 2010
Darrin only drove five miles below the speed limit, trying not to anger the driver behind him too much. With hooded eyes, he watched the world slowly pass him by, his old neighborhood appearing even more droll and depressing than it had before he'd left for college. Everything was just so… gray.

Why had he even bothered coming home for winter break, anyway? Then again, he couldn't even call it 'home', now could he? "Home is where the heart is," people say, and his heart was nowhere to be found in this god-forsaken mockery of a town.

He was just a street away from his house now. He glanced at his rear-view mirror. The other driver had disappeared. Darrin slowed the car down even more.

It was Christmas, wasn't it? He snorted. Of course it was. The decorations –cheap plastic, gaudy things that they were- made the occasion painfully obvious. Sighing, he thought of what was waiting for him in his empty house.

Maybe some leftover spaghetti.

Another sigh escaped his lips, his breath ghosting away into the cold air. His mother was probably working, and afterwards, she'd most likely want to drown her sorrows in the local bar. His grandparents, aunt, uncle, and cousins lived across the world, and his father –well, he'd rather not think about his father. Ever.

Why was he even here? There was nothing here for him, he thought as he pulled into the driveway and reluctantly parked the car. The snow and ice crunched beneath his feet as he walked up to the house. He unlocked the door, ready to kick off his shoes and switch on the T.V., and stepped inside.

A click sounded from behind him, and suddenly a Christmas tree, bedecked with colorful little green and red lights and golden tinself, illuminated the living room before him, revealing two of the most amazing people standing just in front of it.

"Surprise, Darrin! Happy birth-Christmas!"

"Merry Christmas, Darrin!"

Darrin let out a laugh at the sight of his two friends with their silly goofy grins. A hand came to rest comfortingly on his shoulder. "Merry Christmas, Darrin," said his best friend.

Something unfurled within Darrin's chest, and his face broke into a broad smile.

Perhaps he truly was home.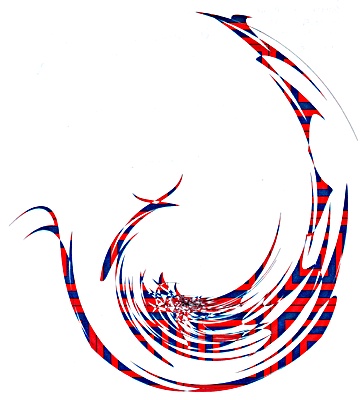 © Brian N., Phoenix, AZ