Where The Rain Does Not Fall...
November 16, 2010
"Give it!" Lucy screamed. "Make me! Twirp." I said grinning. I held the Teddy Bear above the toilet. Lucy jumped for the bear. "No, don't do that. You don't want Mr. Snuggles to go for a swim? Do yah?" I asked while grinning evil. "You're the worst sister ever!" Lucy screamed. "Well I do aim to please." I smirked while tossing the old bear behind me. I walked into my room and locked the door.

I heard muffled cries in the other room.

I ignored this lame signals by sinking into my screamo music. Much better.

I starred into a mirror. Look at you. So dark, evil, rock 'n' roll. What have you become?

No, im perfect. Nothing wrong here. My makeup never gets ruined for this is the place where rain does not fall.

This is the place where my dreams are finally realized.

This is the worst place ever.

This is the place where my rain falls.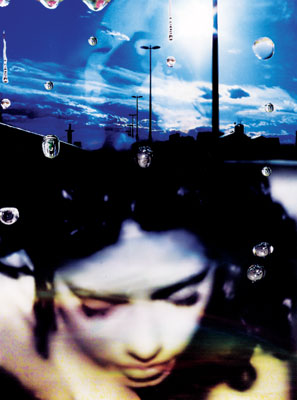 © Becky F., Sacramento, CA