A taste of your own medicine
November 13, 2010
"Look it's them."
"Oh,no. Quite. Maybe they won't notice us."

Me and Maria clutched our books tightly to our chests. We leaned againest lockers and slouched over.

The group of "populars" walked in like usual. The smell of boys and bubblegum filled the air.

"Eck." Maria said covering her nose. I giggled.

They walked the hall way like it was a catwalk. Not even noticing the others. For that reason only is why i envied them so much.

"Umm.... Maria, maybe you want to cover your eyes..." I said quitely. "Why would..." and maria stopped. A tear rolled down her face. "THAT LYING CHEATER!" She screamed and ran towards the bathroom. Just then Jack (Maria'a cheating bf) and the leader of the populars, Caitlyn, turned around. Jack had lipstick all over his face, and it wasn't Maria's.

"I... I can explain!" Jack shouted. "No use. Maria has gone to the bathroom. Yet again, another stupid player." I mummbled. "B-but really, i never wanted Caitlyn! Cailtyn wanted me!" I just shook my head and walked towards the bathroom.
"Maria? You okay?" I said while walking inside. She was tearing up pictures. Her eyeliner had ran down her face in giant black streaks.

"This is worthy of revenge." I said numbly.

That night, I grabbed a bottles of Wine and Beer from the kitchen. Show time. I combined the booze with a little Rum and the "special" ingredient. I laughed.

"Hey Caitlyn, here's the medicine the nurse wanted me to give you." I said with a fake smile. I handed her the bottle containing the liquid i had made last night. "Kay." She replied. "Oh and drink all of it." I smirked.

She drank it. All. In one slurp. I almost blew my cover. She acted like a drunkin lady. Wobbling around. Pay-back felt so good.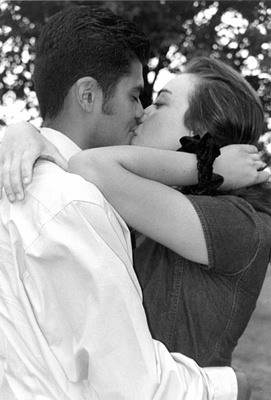 © Yaniris M., Boston, MA