to losr someone
May 20, 2010
"so. kay ready for high school?" my mom ask's while heading home from getting dinner. " i guess high school it's just a big place full of kids whining and making out" my mom looks over at me and laugh's. "honey when i was your age all i thought about was making out. and you your like a grown up" she say but i hear the smile in her voice, "mom i want to get out of school before dating" i say just before i see the light's from head on in front of me"MOM" i scream but it's to late the car hit us head on.



over the last few weeks things have gone bad in my life me and my mom was coming home that night talking about high school we was at the the corner near out house 2 miles from home and the car came from nowhere hit us head on i woke up in the hospital with a broken arm,leg,ribs but my mom died at the scene the last 6 weeks i felt like i dead on the inside i mean can you feel dead on the inside?, but that's how i feel when i woke up in the hospital i saw nick my best friend since we were 6 and my dad the thing is when this happens who do you think would hug you first nick. or my father well if you think it was my father you better guess again it's been 6 weeks and i'm still waiting for that hug. nick was the one to hold me while i cried my eyes out and was there my father nope he went back to work two days after my mom died he hide's himself in work but i need him to so i'm staring down at the neckless she gave me the day before the wreck it was her mother's and she gave it to me on my birthday. i put it on and dig for something to wear nick is picking me up at like anytime for school, so i dind a old band t-shrit and some jeans and try to tam my crazy hair i walk over to get my cellphone and look at the photo of me and my mom it was taken last year she looked so happy with her arm's around me and we're smileing the sound of a horn pulls me back to the real world so i grab my phone and head out, nick is six foot tall with brown hair that hangs in his eye's and has the most pretty blue eye's i have ever seen "hey. kay your dad left before dawn again this morning?" he hates that my dad just leaves me alone. "you know it" i'm holding the neckless in my hands the whole way to school i'm still kinda scared to ride in cars but nick drives at like 30 MPH and watch's every car around he's the best friend in the world "nick?" i say
"yeah.kay?" i dont know if i can do this" i say i'm starting to get scared and just dont knwo if i can do it. i feel the tears coming and i just let them fall. nick pull's over to the side of the road. "come here" he say's with open arms and i crawl over the seat to him and put my head on his chest and let the tears come. after about five minutes he says "it's gonna be okay. kay i'm gonna be there with you all day" i know he will but the tears i feel them coming back" nick, i miss her so much i dont know if i can go on i feel like my heart is broke in two" i lay my head back on his chest and he wrap's his arm's back around me and says " kay. your mom loved you more then anything. she would want you to live i'm not saying to forget her or forget the pain but think about the good time y'all had and not the last day" i knwo he's right but i'm still crying, he wipes the tears away and ask's "we can do this kay. together we can do it" he cranks the car and we head to school but i'm still leaning on him the rest of the way, when we pull up to the school i let out a breath.
"well let's do this.kay" nick says i pick my head off his chest and get out of the car i dont want to do this but i have nick and he'll het me through this he always does. he walk's over put his arm around me and we walk in the school together. turns out we have almost all the classes together so we'll be together most of the day and i'm glad. at lunch me and nick take our lunch outside and eat. i'm holding the neckless in my hand and nicks say's "come here. kay" i lean my head on him but i dont cry. i just hold the neckless in my hand and lean on nick.


me and nick are walking out of our last class of the first day of high school hell and he says "well we made it" and i canr help but laugh. that's how nick is he'll make you fell better on the worst of day's. i put my arm around his waist and we walk out to his car,"you wanna go home or go get some ice cream?" that's another thing about him he always knows when i dont wanna go home"ice cream" i say so we drive to the ice cream place in town, we got our ice cream and just start walking the streets. nick put's his arm around me and we keep walking. the thing is i feel something more between us and the last year i feel my self looking at him more and i dont know if he feel's the same way i dont want to say anything cause i cant lose him to so i keep it to myself. we walk back to the movie store and rent a movie and go to my house to watch it we do this just about every night and the last two weeks. i lean my head on his shoulder and watch the movie. i must have fallen asleep sometime cause i woke up still laying on his shoulder and the movie has gone off> "hey. how long have i've been out?" i look up at him "about a hour i didn't want to wake you you looked to peaceful" i haven't been sleeping well in the last month even before the crash."oh. well what happen on the movie?" he wouldn't tell me so we watched it again and at ten his mom called and said that he needed to come home so i walked out on the porch with him and said goodnight. then went inside and gone some stuff done and went to bed.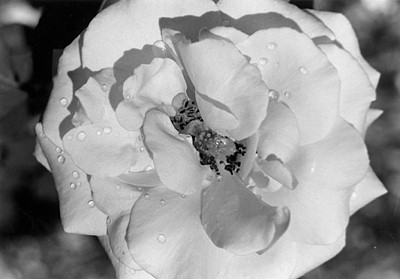 © Kristin O., Quincy, MA