Cut Here
April 29, 2010
I hear the music pounding against the bathroom door; drunken conversation on just the other side. Slumped over the sink, I stare into the cracked mirror. What's happened to me? The voices in my head scream. Everything lately is too much. I feel crazy. My mind's racing. I haven't slept for two days straight, and it's been a week since I've gone to classes. I open the medicine cabinet, and without thinking, I immediately reach for one of the disposable razor blades on the second shelf. I pause for a moment to look at myself again, my long hair a mess from a night of partying, and my body, hardly able to stand without swaying. I didn't realize how much I'd been crying.

I can hardly remember the person I was three months ago, and right now the person glaring at me through smudged eyeliner is no less of a stranger. I'm so tired of life. I'm so tired of my now meaningless existence. Without further hesitation, I take the blade in my right hand, and I gash my left wrist, again, and then again. Momentarily I feel better. To take my thoughts off the proximity of my demise, I begin to analyze the tiny room, spending what feels like an eternity staring at the small flowers on the worn out wallpaper. Maybe it would seem cheerful if it were somewhere else. Anywhere else. But here, added with the dirty linoleum floor and the tub that's corners are rotted with mold, it just makes everything all the more menacing. A knock on the door steals my attention.

"Hurry up in there!"

Shit. The blood's dripping from my hands onto the carpet. I reach for a towel, but as my foot catches the rug, I trip face first, whacking my head on the rim of the bathtub.

"Agh!"

Lying on the cold tile, I begin to shake uncontrollably. In a half conscious state, I throw up again, this time more from the blood loss than the alcohol. I try to push my hair back, forgetting the blood all over my arms, but my body's almost paralyzed. I can't feel my legs anymore. Where am I? I look down to see three gashes on my wrists. My ears are pounding. The knocking on the door seems miles away.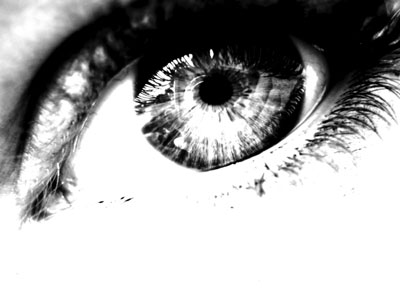 © Lauren S., Reading, Berkshire, UK