When they were gone
March 5, 2010
When she was gone nothing really happened. No one really noticed. She was always that quiet girl sitting at that lunch table quietly eating a peanut butter sandwich and kool-aid. She was so young. No one really noticed her, she was in class sure, and she answered questions when she was asked. Did her homework on time never caused trouble nor did anything that would make her stand out. She was simply calm and quiet.

Everyone noticed when he was gone, loud boisterous. When he was gone there was nothing going on. No parties or pranks on the teachers. He only did his homework when he felt like it, did anything to get himself in trouble. He would sit at lunch with a cheeseburger from McDonalds and a root beer on the roof of the Cafeteria. No one really knew how he got up there; he wasn't willing to tell the secret. He did everything to make himself stand out, black clothes with neon green and yellow hats and shoes. Dyed hair, piercings even one or two tattoos.

But what did he have to do with her? What did those two have in common? The same thing, the night of the party, the biggest party to celebrate the graduation of their class, she had gone only because the entire class was invited and they only remembered her when her name was called during the ceremony.

He had seen her leaning against the railing of the hotel they were having the party at. He had noticed that she didn't look so great and offered her a ride home. She accepted and they headed out to his truck. He opened the door for her and she climbed in and they were off, he kept well under the speed limit so not to get pulled over.

What they didn't know was that along the same street at the same time two graduates had gotten high and drunk that night celebrating their own graduation. They were driving the wrong way and they were too drunk and spaced out to see the boy and the girl in the car. At the stop light they plowed right threw the truck killing the two kids instantly.

Everyone noticed when he was gone, he was however was not going to college after high school. He didn't have any plans except to get out of the town.

No one noticed she was gone, but she had plans. She was accepted to Harvard to become a lawyer. She had plans to get out of town and to make a name for herself.

Everyone noticed him…no one noticed her.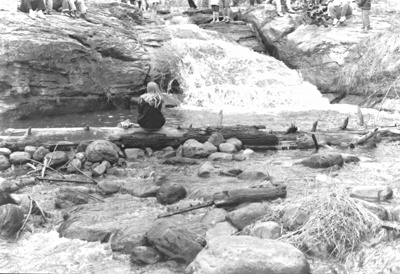 © Andrea E., Phoenix, AZ