Magnum
August 8, 2009
The flip flops sit idly by the front door, awaiting his return. They were silver once, shiny and almost metallic. Now they're a dull gray. The straps have been worn down, the tread no longer holds quite as well. The squishy feeling you got as you walked in them is all but gone.

Like him.

He was once metallic. Bright, glittering... popular. But not anymore. Now he's gray, tired, broken... near gone. Like the flip flops he so loved, he's on the verge of being tossed in the trash. Forgotten. Carted away.

Never to be seen again.

And yet, whenever I jam my fit into the flip flops that are four sizes too big as I race outside to greet the mailman or close the gate before bedtime, I'm always reminded of him.

As I stare down at my small feet in his flip flops, they fade and what I see are his feet. His smile. His laugh. His light.

All I see is Magnum.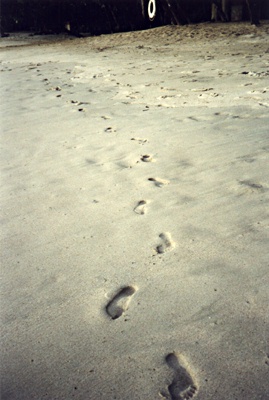 © April W., Rogersville, MO