Cutting for Life
March 13, 2009
"Close your eyes, and just breath, inhale, exhale, inhale, and exhale." 'this is one of the
dumbest things I've ever done in my life." I say sitting on the floor. "No, Phoenix, the
dumbest thing you've ever done is tried to kill yourself, now inhale." Sasha says to me. Sasha
is the group leader here, in this place, I don't know what it"s called, but it"s a place for
people who do stupid things! I haven't done anything dumb. "No, Sasha, I didn't try to kill
myself, cutting isn't
." I said rolling my eyes at her. She breathes out and opens one
eye to look at me. I wake up,
and get ready to go to the psychiatrists office. "Hello Phoenix, my name is Mary" She says
"Umm . . . Hi" I reply. "So how is everything going for you here?" 'this place . . . Sucks
I guess." "Why do you say that?" "Because I can't cut, you guys make this place so
safe." "Phoenix, that's our job, to stop you from cutting, to stop you from

yourself." "Look, if I really wanted to die, I would stop breathing, and you don't
understand." "I don't understand what?" Mary says! I start to follow the patterns in the
carpet with my eyes- navy blue, orange, and tan, and then it starts over again. "Phoenix, I said
what don't I understand?" "You don't understand why I, cut." "But that's why I"m
here Phoenix, to help you; I need you to tell me why you cut yourself. Is it because you just like
pain?" "I
pain!" I yell. 'then why do you cut yourself?" I laugh at her question.
"I cut, because I want to feel the pain on the outside. Like there"s so much bottled up inside
of me, and cutting helps escape. When I cut, I feel alive, like I"m finally seeing the world
without . . . Pain!" Mary just stared at the ceiling! She then looked me in the eyes and pulled up
her sleeve! 1 . . . 2 . . . 3 cut scars, there, on Mary! I couldn't believe my eyes. "W-w-w"
was all I could get out! She smiled, and pulled her sleeve down. She looked at the door 'that's
all for today Phoenix." Mary said and then stood up to escort me out of her office. "Have a nice
day she said." And I walked off to go inhale, and exhale with Sasha!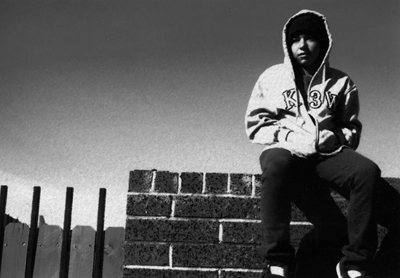 © Stan G., Phoenix, AZ