Cast Away! Before the story!
May 14, 2009
Before I can begin the story of my ending I have to start with the story of my beginning. Of how it all led up to what it did and why my revenge is soon to be in my grasp.

But first my name is Cassidy Starker, I'm 15 years old and I'm living in a hell hole that's ready to consume me. This hell hole is DCS. The high school in which most of my so called "friends" will turn they're ugly faces away from me. All I can say to that is…….THANK GOD!

I have the worst family in the name of history who consist of a brother who drinks Crème De Bananes with his milk in the morning before school, a mother who laughs so loud you could identify her in a crowded room or even miles away, and a father who probably doesn't even know my middle name yet alone my birthday. The worst part is my family doesn't really like each other most of the time. Sure, you can dress them up and take them out but in the inside the hatred for each other will just boil and boil till it overflows. I don't think I want to be there on that day, yet alone in the same room as them!

But at least at home I know what to expect. At DCS I might as well go in blindfolded. I normally have to steer clear of the jocks and the girlie girl's who probably hate my guts. I have no idea why but I only have 2 friends who don't hit me; well too much. Some day's death almost seems easier then high school or even anything. Hell, I would probably sell my soul just to get through this semester alive! But when death comes, you have to face it with a smile on your face, or no face at all.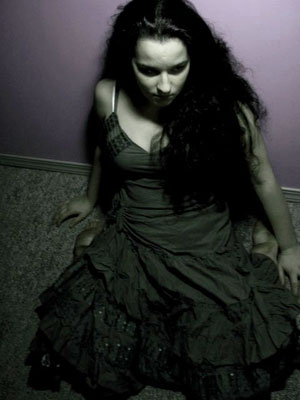 © Brianna D., Everson, WA