Lies
June 15, 2021
Kelli had a troubled childhood. Well, that's what she told people when they asked. No, that's what she would tell people if they asked. It was a lie. Of course it was a lie. She was perfectly ok with that. If it was a normal lie. No, it was an attempt at truth. A mouse trying to be a giant. But it said too much anyway. Or it would, if she ever had to tell a person. So it didn't matter.
She was free from her 'troubled childhood' now anyway. No, that was another lie. She was an adult and it was still her burden. Every day it grew worse. On her deathbed, she would still be burdened by bruises from decades past. Just bruises. Everyone got bruises. Every child tripped and fell and got bruised. That was a lie, too. Not that children fell, but that what was normal and what other people did and how changed her past.
She was an adult with a job and a home and a life. No, that was a lie. She didn't have a life, because she had a past. She wasn't an adult, because her past made her feel small. She was a broken child, and that was a truth. She always would be.
She was strong, and she was past it. That was the biggest lie she had ever heard. She needed to stop lying to herself. No, another lie. If she was truthful with herself she would shatter. She would never be past it, and it would always define her. Never had she more hoped for something to be a lie. The truth was, she didn't know.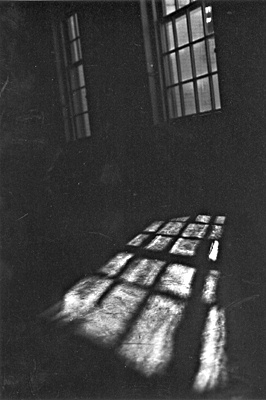 © Mary A., Fullerton, CA