The deadbeat
October 17, 2019
Whoa to the nearby church bells, begging you to enter. I shudder at the thought of hundreds of church goers staring at me in my most vulnerable state. I then remember the ultimatum that she had given me. Why must the female mind consist of such passive infirmity. My mind races as I stand by the steps, waiting for my ultimate demise. Do I run? Can I hide? No, I must do this so I don't have to be the lonely bachelor everyone thought that I would become. She is the only woman who will pay for a roof over my head, keep me well fed and let me freely spend the money I earn. She is the only woman who I can persuade to take care of everything and will leave me be to let me relax. Even though she makes my spine shiver whenever she speaks in her nasally overtone. Oh how her body repulses me and will never compare to the women I deserve. After she lost our baby I could never look her in the eye again, because all I saw was a deadend. I guess love has nothing to do with marriage for a guy like me.
I hearken to the words told to me from a distance, it was what I had feared most…"It's time to go in Drystan," stuttered my fiance's brother. He never really cared for me and I never cared for him either. Even after we first met he said he had a suspicion about me. Luckily, Adira did what she does best and didn't listen to his indications. Even as I dragged my way to the threshold, I could feel the tempestuous gaze digging holes in the back of my skull as I led the way. I cracked the door and peered into the room, wincing. Everything was so bright! Now I see, this is how she will punish me. She made the wedding colors white and gold, Knowing I would be hungover from the night before! Oh, how I decry the way she thinks.
Here I stand in front of her family full of elderly judgment, oh how I hated the family get togethers. Ever since her father died that is all everyone ever talked about. There are only so many ways you can tell the story and they have found everyone of them. Do you think anyone knows how much I despise them? No, they are too stupid and naive. Now I stand here waiting for her to walk down the aisle. I knew she would take forever, she always does. She is probably sitting there chatting it up with her friends about her exasperating interests that slowly developed into stories that nobody wanted to hear. Referring to soap opera characters as if she knew them on a first name basis. My god, how all this milling around and getting nothing done infuriates me. She is probably doing this on purpose, she knows how waiting on her agitates me to my core. Doesn't she know how these things work? Walk down the aisle in that unflattering dress, while I stand smiling and give a half hearted vow I found online. Then we leave and I never have to go through this nightmare again. Instead she has decided to make us all wait upon here and suffer.
The audience is beginning to fidget and worry. They finally get a taste of what I have to put up with on the daily. There are bridesmaids and family frantically searching for her. Yet, here I stand as irritated as ever. My fist are balled, my forehead wrinkled, the sweat runs in streams down my back. The anger hums in my ears, metallic taste in my mouth as I deeply contemplate where the hell can she be! In the haze of my anger I feel a light tap upon my shoulder and turning around I see the smug face of one of her pestilent friends. Quietly she whispers, "She...she isn't marrying you" as I feel a cold gold ring slipped into my hands. I stare in disbelief as she retreated back down the aisle and disappeared into the bowels of the church.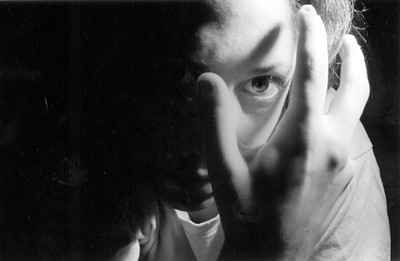 © Julie S., Marblehead, MA