I Am
March 12, 2019
I am the young girl dreaming about being a superhero. I plan on saving my mom from my dad when he hits her. I can do anything. I wonder if I can fly?

I am the homeless veteran. I fought for my country. I lost my leg, my fiancé, and my innocence. I left my hope over there. Now I lay among overflowing trash cans and sleep under a canopy of streetlights. My lullaby is squealing tires and loud car horns.

I am the dancer, turning, twirling, and leaping. I must stay thin. I must stay thin. I must stay thin. Someday, I plan to fly away.

I am the drug addict. I fill my veins to empty my head. I want to forget my past, the injury that ended my football career, losing my girlfriend to a gun, and the little girl I had to give up for adoption. I wonder where she is?

I am bullied. The taunts and shouts ring in my ears, and school seems like a dungeon or a torture chamber. I'm a target, I have a bullseye between my shoulders. Will they miss me if I leave?
I am the bully. My father left and my mother tried to replace him with boyfriend after boyfriend, and she'll never accept what they've done to me. I hate myself.

I am the forgotten. My grave lays unmarked, no one will ever know my name or where I'm from. Cold stone is the only reminder of my life, other than a few fading memories in the back of someone's mind.
I am going to go far. I won't let my mother's sacrifices go to waste. I will walk across that stage. I will make my own future. I won't let anyone define me. I am me.
I am the writer. Notebooks filled with purple cursive, filled with lists of ideas, words, and names. I can make myself into so many things. I will tell the stories of others while I write my own. I piece together my thoughts to craft something that tells a story.

I am human. We all are.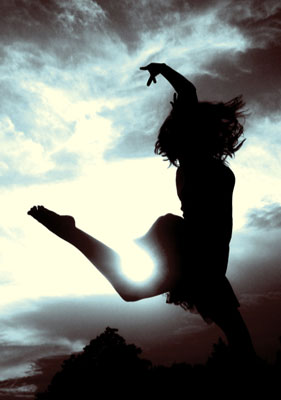 © Martha V., Morton Grove, IL