Dancing with the Fairies
April 20, 2009
The was shinning so brightly the river sparkled. The grass was so green I believed what people said about the grass being greener on the other side. The surrounding forest held all kinds of trees. The biggest and the smallest of each kind. I lay in the grass in a short black dress not even making it to my knees. Lacy shoes wrapping around my ankles and dancing upwards. The breeze brought my bright red hair to dance in the breeze. Going this direction then that till the breeze died down. My head was swimming but all the questions I had I didn't want the answers to. At least I was finally happy.
A twinkle in the corner of my eye brought my head up. A fairy was hovering near the forests edge. She was smiling at me. She wore a green dress, splashed with flowers of all kinds. A smile crept over my face as I remembered her. I had been here only two times before but how could I forget? This was my heaven. My only time of resting and getting away from the people who praised my beauty.
"Welcome back Mia," the sweet voice from the fairy drifted over the breeze and tickled my ear.
"Greetings Sylvia,"I whispered but then a beeping changed the view.
I was back in my bedroom, tucked under my blankets. The summer sun peeked in from behind my curtains. Its summer vacation, I remembered. But not long ago my heart was broken. My boyfriend dumped me for my sister.
My sudden smile lost its effect but the day wouldn't be wasted.
The moon now shone through my window but it wasn't bright and magnificent. It was just as sad and lonely as me. But I was going to end it. I grabbed the pills from the grocery bag and looked at the directions. They were sleeping pills. To help me. To bring the end to this misery. The only time I actually felt was when my dreams were of me and the fairies dancing under the full moon.
I opened the lid and grabbed 10 of the pills. The bottle of water was ready so I started to down the pills; taking huge chugs of water afterwards.
I walked the rest of the way to my bed and turned off the light. The comforter was heavy on my limp body but sleep was creeping into me as my head hit the soft pillow. "Greetings Syliva," I whispered to the dark silent room. Then closed my eyes to dance with the fairies under the giant moon. Awaiting the pain to ease at last.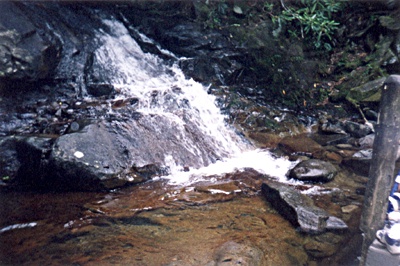 © Heather H., LaHarpe, IL