Plague.
September 11, 2011
I am sick. I will die within the hour.

I see Mama's face at my bedside, white and fearful. It is a familiar expression; Mama has not had a peaceful night in months. Her worries, heartbreak, and desperation have reconstructed the map of her face. Where beauty once took shape in a healthy, hardworking glow, there now rests a shadow of a crone's limp and ashy gray streaks of hair. Her chin is corrugated with ridges of despair, and glistening beads soak her lashes. They follow the folds that line her eyes and drop unnoticed in her quivering lap—a place where I once dried my own, fruitless tears.

I see Papa's sickening pustules, the ones that covered his body before his death, the ones that now envelope mine. Those tell-tale signs—the ugly red rings and black center spots in an evil bull's-eye—are marks we have learned precede the devil into sinless homes. Once Papa took ill, he filled our house with pitiful groans and a sour, pungent stench. Those cries and that sickly, terrible smell flooded my dreams, turning sleep into a continuous string of lurid nightmares. When death was imminent, Mama wouldn't let me into his room to bid him goodbye, give him one last kiss. Papa was completely alone for the last miserable moments of his life. He suffered three days.

I see the fiery depths of He**, and Satan's red eyes gleaming expectantly into mine. The clergymen who perform last rites have all succumbed, and our city's only gateway into Heaven is forever lost. I will never hear the songs of the angels, or delight in the wonders of Elysium, or behold the magnificence of God. I will burn, endlessly and without respite. I am unthinkably afraid.

I shut my eyes—I cannot see anymore of Plague.

Plague.

Plague has stolen my mother's youth. It has taken my family's protector and provider. It has slain our city's priests. And now it has come for me.

I am sick. I will die within the hour.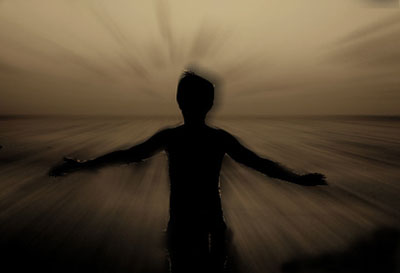 © Brian M., Fishers, IN