Earth Listener
January 15, 2010
"Brother Raven, what is it that Mother Earth wants?" The young Navajo Native American said thoughtfully to a rather large ebony feather corvid sitting amongst the branches of a nearby tree. "Surely she wants what is best for all of the creatures she has placed onto this planet and those who have been created."


Raven cocked his head to the side just a small bit, and looked down to the human child who had disturbed him while he lightly slept. "Do you speak for your kind or the well-being of the entire world? You humans have such a strange pyramid of important matters when your ideas of what matters most are completely different then what you believe."


"But isn't that what I'm asking you though?" The boy ran a hand through his dark hair. "What is the truth to what is important in life, at least according to you?"


The bird cawed out to the world harshly. "Take a look around you for the answers! We are born, we live, and we die. The most important thing is how we live, and make the best of the lives that we create for ourselves. A wolf cannot decide when it is born or the cycles of the moon but it can alone determine the fate of its pack and all of those who follow their rule as the leader, just as man can use his abilities to his best or worse. Example being how cruelly the white man has been to the black men from Africa and how man, as a whole, has disrespected the earth for far too long with their factories and their excessive waste of Nature's gifts."


The human, confused slightly at the Raven's words, simply listed as he continued with his speech. "Are we all not of flesh and blood? Are we all simply the pieces in some great puzzle of fate and mere pawns in the chess game we call life? We must make the right move to carry on as we see fit, or together we will be trumped."


"You confuse me more then I already was." The creature heard his human companion at the base of the tree say. "I didn't need to hear-"


"You didn't need to hear?! Boy, if I were you I'd listen to everything around you! You may say you're a being of the land but how can you even listen to the land when you fail to see what the past has to teach you about doing so?! Your ancestors were the true humans who were land-listeners, and you'd do right to follow in their footsteps, never unjustly accusing those who were of different skin color, who never shunned a man or woman for their strange-seeming beliefs. You all today are just corrupted: racial hatred, differences between you causing violence and bloodshed. It's exactly like when the white men came over from their birth lands over seas and showed your father's fathers and their great, great fathers these exact violent actions!"


He turned his back to the Native child. "Learn from your actions. I suggest you do that now." And on silent wings he took flight, the winds seeming to echo the birds' lastly said words.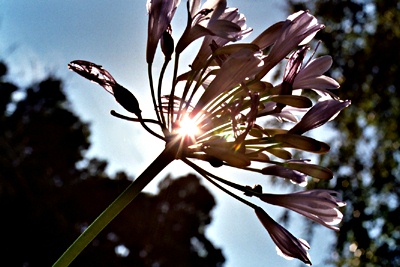 © Brandon W., Redwood City, CA