Susu Finds Kinome
December 22, 2009
susu:NARUTO ANSWER THE DOOR ITS YASU!
naruto:yasuna? you answer it shes your friend
susu:your just mad she dumped your sorry butt
naruto:so not what happened]
-door bell rings again-
susu:fine ill go get it!
-i answer the door-
-Zim and GIR walk in-
Zim:come with MEEEEE
susu:Zim, you have issues. what do you need?
zim:i cant find Yasuna, and she said she coming here
susu:yeah she is just hold up and go talk to narumi or somethin
naruto:THATS NOT MY NAME!!
susu:GET OVER IT!
zim:yes i will talk to the NARuTO human worrrrm baby
naruto:you scare me little green dude
GIR:SUSU!!!
susu:GIR! why are you here?
gir:i brought you the monkey!
susu:lol i made cupcakes want one?
gir:CUPCAKES!!!
-we go eat cupcakes then the doorbell rings again-
susu:YASU!!
-susu answers the door-
yasuna:hi susu, is Zim here?
susu:yeah he's talkin to naruto
yasuna:ZIM!! GET OVER HERE!!
-zimm walks in-
zim:what is it yasuna?
yasuna:did you call him a worm baby?
zim:yes, i called him a WORM baby
yasuna:okay good...
zim:i will now go play 'video games' with the naruto thing
susu:good im not the only one who calls him a thing... anyways, whats up yasuna?
GIR:i have a cupcake!
yasuna:YOU MADE CUPCAKES!
-yasuna runs into the kitchen and eats 4 cupcakes-
susu:anyways yasuna, i need your help
yasuna:with what?
susu:well i havent seen kinome in days! i know he's not on a mission cause i asked sensei
yasuna:well how do you know he's not sick?
susu:he's never sick for this long!
yasuna:then what you think he's cheating and feels guilty so he wont see you?
susu:YES!
yasuna:do i know your brain or WHAT?!
susu:yasu... really, this is scaring me
yasuna:okay ill find him
susu:thanks
-yasu leaves and comes back a couple of hours later-
susu:well?
yasuna:he's not cheating... he's just locked up.
susu:locked up?!
yasuna:yeah in some cell beneath his house... i dont know why
susu:OH NOES I GOTTA GO GET HIM!!
-i pet GIR on the head, hug yasu, and run out twords kinomes house-
-i get to kinomes house moments later and burst through the door-
susu:KINOME!! YOU IN HERE?!?
kinome:(muffled)susu? yeah im down in the basment
-i run downstairs to the basment and see kinome in a cage with somethin in his hand-
susu:why are you in here?
kinome:eh heh... long story short i fell back, locked myself in, but im fine so could you grab the key and let me out?
susu:yeah
-gets the key and lets you out of the cage-
susu:didnt yasu come here?
kinome:yeah she did... she came in looked at me took a picture and then left
susu:she didnt show me this picture
kinome:whew. (getting defensive trying to cover the 'whew') IT WAS HOT IN THERE!
susu:right... i think its cold down here... lets go up and we can go get some raman kay?
kinome:yeah sure...
-we go and get yasu and the others and eat raman-
susu:yasu, kinome said you took a picture?
yasu:yeah i was going to show it to you but you rushed out so fast... here
-she hands me the picture and kinome gets worried-
susu:o.0 ummm, kinome?
kinome:eh heh heh.
susu:your a trekie?
kinome:maybe...
susu:you locked yourself down there so you could watch star trek?
kinome:yeah. if its not quiet then you cant concentrate on the movie!
susu:we could have gone to a theater... i could pay them to do a private screening!
kinome:oh yeah, your rich huh?
susu:no chizz!
yasuna:I LOVE THESE AWKWARD MOMENTS!!!
susu+kinome:of course you do
naruto+yasuna:HAHAHAHA
susu:SHUT UP NARUMI!!! like you dont have a diary...
naruto:0.0! crap. -.-
susu:WIN!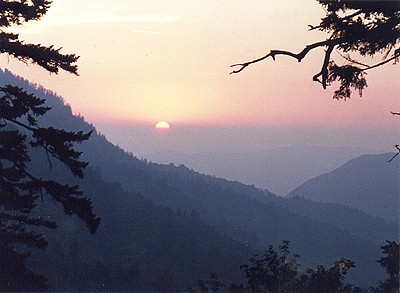 © Nicole P., Gouvernor, NY