The Hero I See
February 12, 2009
As I lay on my back on the bed, facing up towards the ceiling, one reoccurring thought circles through my head.

I should really listen to Erik.

Erik sits on the coffee, table thumbs busy pressing button after button on his PS3 controller. He's playing his favorite game, FIFA 2009, completely and happily oblivious to the thought rampaging through my restless mind.

Listen to Erik. You don't know how many times I tell myself this. Neither do you know how many times his advice could have helped me greatly, key word being could, had I chosen to listen instead of what I usually do, hear.

The advice he gives me is not much advice as normal conversation. He'll throw out bits and pieces of hidden advice, which I used to rarely look at beyond face value. Example being, 'Now there's a dirt ball.' Or 'What the hell do you see in her as a friend?'. Most of the time when he tries at making a point, I argue back until I feel I have discredited his point. It's painful to admit that when he makes an argument, in reality, he turns out being 98% right, if not 100% right, leaving me with the same listen to Erik mantra in my stubborn head.

'Muy sucio se'or!' He shouts in excitement and happiness in the middle of my train of thought, a phrase meaning very dirty in Spanish, a phrase casually tossed around by him. I look to the T.V screen and see his player do a flip after scoring, his fist are raised in the air in celebration.

Who is this Erik character? Erik is many things, but above all, Erik is my brother. His blonde hair and blue eyes contradict my dark locks and hazel eyes, his pale skin doesn't match my olive skin tone, he's two years older, but we are true related siblings. Many find this unfathomable, but through our veins run the same Native American and Norwegian blood.

The differences do not end at the looks. Erik's angelic behavior is far different from my compulsive decision making, rooted from a very strong case of ADD. He's often called a man of few words, while I wish I knew how to close my mouth. On Friday nights you can find him playing ping pong or playing poker with his closest guy friends.

Ask him why he doesn't engage in many of the behaviors other 16 year old boys do you get the same standard answer, 'It's not worth it. Getting caught at a party with alcohol and getting into trouble is not a place I want to be. No party is worth a suspension from soccer. There are plenty of other things I would rather do.' He sees no shame in a night a home, verse a night of unneeded risk.

When It comes to popularity, it is far from the forefront of his mind. 'If being popular means getting in trouble, then that's not where I want to be, I've got a few close friend and that's why I'm lucky.' Despite this belief, my brother has managed to build himself a reputation of generally being a good guy. Although I recognize that he isn't exactly social royalty, he does get a sizable amount of attention for being a poker and soccer stud.

As I think about my brother in my life, staring a the ceiling, I realize what an a quiet hero he is, never looking for any recognition for being the oustanding guy he is. I understand the braveness it takes to do the right thing as an adolescent, I am in awe at the ease in which Erik does this.

He scores another goal as he wildly laughs and does an Irish jig with his large white feet.

'Lauren, you have to watch this goal.' He says, smile spread wide across his face. I watch him rewind as I am eager to listen.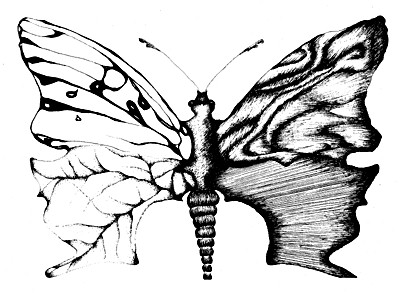 © Cara L., Cheney, WA