Gravity
MAG
November 25, 2014
Wearing the universe
like a cocktail dress,
she zipped the old rips
that skewed linear time,
mended its weary seams,
and turned off the lights.

She swallowed weakness,
an insatiable black hole,
and when stars dimmed
in final dizzy moments,
she captured their essence
to put into firefly jugs.

She would drift alone
past smoke and mirrors,
without Polaris to guide,
away from infinite planes,
a drifting fiery corona and
Saturn's rings on her finger.

And without earthly promises
linked to her Orion's belt
like a mortal umbilical cord,
no force could pull her down,
no sunlight could kiss her,
and Newton failed to bring her home.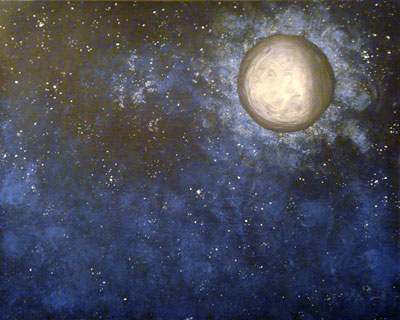 © Allison H., Vancouver, WA