Fatal Warning - A Folktale
December 19, 2012
Deshi was an unhappy man. He was as dishonest as a tigress is loyal to her cubs. Only, his dishonesty was not for things like stealing many coins or running away from his country's Legalist punishments. Of course, a dishonest man like him did this, but his trickery went even farther. Deshi tried to run away from Death, or Siwang. Deshi, who was only a man of twenty-two years, tried everything to become immortal. He tried to advance himself in Emperor Qin's court, so as to find favor and not risk execution. He did this by spying for the emperor and bribing guards to lie when he did something wrong. He ate moon cakes for many days straight to avoid starvation and drank grape wine for hours so that he would not be dehydrated.

His proudest trick was when he painted his skin white and added clay to his nose so that it would appear bigger and he would look like one of the Big Noses from distant lands. Rumor had it that these strange creatures were immortal and unable to get sick. Perhaps, if he looked like them he would be the same. Still, he aged.

By the time Deshi had reached twenty-six years, he had begun to despair that he would soon die. He kept trying though. Now, not only did he try to trick Siwang himself, but he tricked his neighbors as well. He stole their sweet rice and he snuck into plays rather than paying to see them. Despite his fun trickery, Deshi was unhappy.

One evening, after a long day of wearing his mask of Big Noses and eating from a bowl of eight-jewel rice Deshi removed his headdress lay down on his wooden bed, and went to rest in his long colored robe. As he slept, a vision of a dark, cloaked man appeared to him. The cloaked figure was Siwang.

"Lao Deshi, you have tried to defy me for many years now, but let me admonish you that if you continue along this path, you will die very soon and I will make sure that it is a painful one, for no dishonest man may cheat me. The only way for you to reach immortality is to be a good, honest man. You have been warned."

Deshi awoke with a start. He had been visited by Siwang himself and had probably nearly missed death! He would have to truly take the vision's advice to heart. No more cheating, stealing, bribing, or lying, only peace of heart.

The next day, and for many days after, Deshi worked hard at being an honest man, but after so many years, twenty-six years, four months and nineteen days to be exact, of being a dishonest man, it was hard to change his ways. He meant to pay for his peaches and he did, but it seemed that some apricots just found their way into his pocket. He tried to stop spying for the emperor, but Deshi knew that if he stopped, the Emperor would execute him. Even if his life was spared he would no longer be able to make a living for the emperor would surely send him away! On and on this trying went, but it took many years untill Deshi could really say that he had gone an entire day without stealing even a grain of rice. By that time Deshi was thirty-four and a half years. Though he could sometimes be honest, Deshi still struggled. Deshi didn't like being a good person. It wasn't as much fun as lying and cheating and he missed his old Big Nose costume.

One day, as Deshi walked down the street onhis way to work, he saw a bent old begger crying into his hands.

"What is the matter?" inquired Deshi.

"Only that I do not have enough money to buy even a handful of millet. I will starve withing the week," answered the begger.

Deshi planned on walking right on by as he had for all of his thirty-four and a half years.Not giving to this man was not being dishonest. It was not his responsibility to take care of every begger. Deshi started walking away, but then he felt something. This thing was called compassion. He reached into his pocket, pulled out ten bronze coins and extended his hands to the old man. Deshi had never felt happier

After that day, Deshi gave whenever there was need. He paid the full price for everything and he no longer lied. He didn't do this because he thought he would live longer by being a good person; he did it because it was right. Deshi lived like this for many, many years and made many, many friends. At the age of 107 years, Deshi walked straight to Siwang and lived with him forever. In fact, Deshi reached his goal of immortality, for he lived in the hearts of all who remembered his kindness.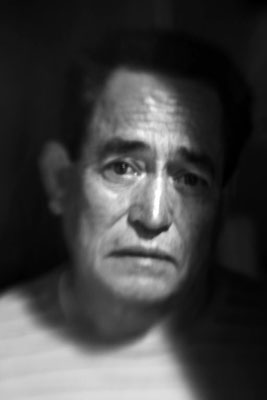 © Adam P., Goleta, CA