Shinegirl
February 7, 2011
Do you remember me?

Perhaps not; after all, I am best known for who I once was. If you look at me now, you would not quite recognize the face of someone you've known forever. I was once radiant, all powerful, my very own version of perfection. I was the sun.

I was Shinegirl.

Who am I now? Hard to say. Certainly not the same person you saw before.

No, I am no longer the flaming ball of energy you know as your sun. I can no longer burn everyone near me out with a single ray. I am not the lone source of light and a faint glimmer of heat on a cold winter day. I can never again be the sole reason life continues to exist in this galaxy.

It wasn't an easy choice, giving up who I was. I loved being the leader, in charge of every detail. No one could stand up to me; no one could possibly hold a candle to my brilliant light. I reigned supreme, every day for so long. And I loved it.

But one day a man, dressed in all white, approached me to offer a choice. If I would just let him, he said, he would find someone else to do my job. I could be anything, do anything else. I could be free.

I laughed at the man in white, refusing with a sneer. As if I could trust anyone else to take the job of the sun! As if I wanted to be anything but the most important aspect of our galaxy. His face crumpled as her walked away into the depths of the universe.

After the man in white came, I was never the same. It wasn't fun being the center of the universe. I desperately wanted a break, but I could not take one- the sun must always rise. I wanted a friend, an equal, but there was not one other star in this galaxy. My once-perfect life as the sun was in shambles.

The man in white came back one day. He was still gentle and courteous, repeating his offer to me. And this time, I said yes.

A young girl with golden hair stepped out of nothingness and walked silently toward me, hand outstretched. Carefully, I stepped down and handed the sun to her, knowing full well I would never wield its power again.

It took me a long time to pick my new job. Almost forever, but not quite. I had been Shinegirl for so long a part of me could not give it up. I wanted to be light so badly.

I bet you still know me. I'm still someone you see quite often. I'm the moon now. I still gleam with light, but not in the same full way I once did. I am perfectly content with dancing around the sun for eternity. I do not sparkle the way I used to, nor do I have the same authority to command the world. But my beam is a silvery warm glow that can illuminate even the darkest night. A soft light that fills the world with hope that a new day is coming. I am a sign that the world can rest in peace for just a little while.

I am Shinegirl.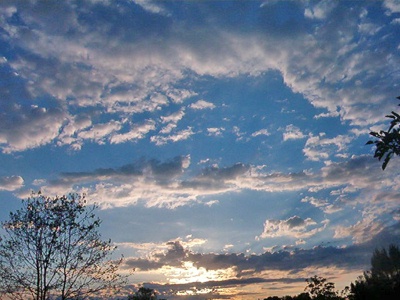 © Kaitlin M., Vincent, OH