Over and Over, Silence Reigns
January 29, 2019
It's funny how Death likes to come across as the easier option sometimes. Over and over, it'll creep into your mind as if to remind you that it still exists as a path to take, how every little thing will improve if you just choose to walk into it's warm, welcoming, loving embrace.
"I'm what's left for you now," he coos.
You stand middle ground, unable to decide if you should choose what's familiar, Life, or aim for a new experience, Death.
"Come back to me, there will always be ups and downs of living, but I love you no matter, I promise," pleads Life.
Death scowls across the way and reaches its hand out to you, "Don't fall for LIfe's sick game, I really care about you."
Eventually, you break down. Your family and friends, how would they feel, you consider. As if he read your mind, "You don't matter to them. I care about you, I'm the one who truly wants what's best for you," Death growls.
Life's eyes are desperate and begging, his mouth stays silent. Both are silent, but silence is worse. You hate the silence. You start to cry, and you collapse onto your knees. You cover your ears and scream. Life and Death rush to either side of you to prove to the other and to you, that they care more. You jerk away from both, suddenly feeling extremely claustrophobic.
"Stop! Leave me to make my own decision! I can't do it like this!" you writhe. Then they're gone, they've done exactly what you've asked. You look up to find that you're alone.
After contemplating and weighing your options for, what felt like hours, you've finally decided your fate. You begin to voice your thoughts, "I imagine Death so much it feels just like a memory, but yet, Life is just so familiar. I… I choose…"
Silence reigns.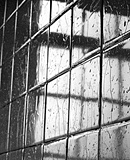 © Sared S., Pompton Plains, NJ