Shadow Wings .:Prologue:.
March 14, 2011
A gentle breeze drifted through the tremendous city, still a bright with neon signs, traffic lights, buses, taxi's, clubs, and parties; despite the fact that it was nearly two in the morning. A young man sat casually on the ledge of the apartment building, thirty-five stories up. He spread out his wide wings, which were covered in jet-black feathers. He brushed his equally dark hair out of his face. The breeze that passed over the city taunted him, it seemed.
A girl clattered behind him, landing not so quietly on a table placed so carefully on the deck, which would've shattered had it been glass. He looked at the cloudy sky, as if expecting more to come. None did.
"Hey Clara," he said without a glance. Clara sighed, exasperated.
"How'd you . . .?" She asked. The boy chuckled.
"Lucky guess," He said with a non-comical shrug. Clara glared at him, clambering clumsily over the ledge to join him. "So, any news about . . .?" He looked at Clara expectantly, bracing himself for the worst. Clara scanned him, her blue eyes looking vacant as she tried to remember.
"None; the White Wings have stayed silent." She responded. "Skellig . . . I'm sure . . ." She broke off, following Skellig's gaze.
"No news is good news, I suppose." He whispered. Clara nodded in a silent agreement; though she didn't look to sure about it. She wrapped her wings around her skinny body, hiding her pale goose bump covered arms. She popped her hand slightly and started stroking her black feathers.
"I wonder what . . ." She started, but then remembered something. "Crud, I nearly forgot; Fasola says that you need to come home; you are too vulnerable here."
Skellig seemed livid, wishing that she had said something earlier and that, for once, Fasola wouldn't mother him all the time. He instantly regretted it, fell off the ledge, and let the breeze carry him for a second. Skellig inclined sharply as Clara fell off to follow him. He remembered rule number one: NEVER, under ANY circumstances, allow a ground walker [who you are not guarding] see you. Fasola is the enforcer of all rules, and sadly; she is NOT the forgive-and-forget type of person.
"Skellig," Clara called through the wind. "You need to slow down! A ground walker might . . ."

"See us? I doubt that! YOU need to SPEED UP, slow poke!" He called over his shoulder, his great black wings flapping powerfully to keep speed. Clara straightened herself sped off to match Skellig's speed, avoiding apartments, motels, casinos, and hotels with great accuracy.

The grey and yellow colors of the city soon faded into the grey roofs of the suburban city, and quickly into the green and browns of the outlying forest. The trees were just budding, slowly pulling themselves out of a deep slumber. The two Dark Angels dived into a clearing, landing in front of a rundown shack.

Skellig sighed; looking at the old, weatherworn building fondly, almost as if this mildewed, mossy building with paint peeling off, the roof sagging in, and holes burnt through the porch had some significance. Some windows were broken, others completely missing, and yet a few where either in one piece or boarded up.

"Home sweet home," Skellig whispered fondly. Clara glared at him, but he didn't notice. She started heading carefully inside, purposely running into Skellig to snap him out of his daze. Skellig glared at her coldly, following her into the shack.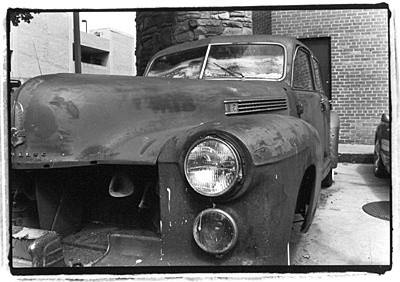 © Jessica T., Bethesda, MD