'Ransom' Chapter 2
November 19, 2010
"Dan! Stop it now!" I shouted. I walked into the basement. I heard a dark, evil laugh followed by a slaming of a door. I looked back behind me, the basement door was shut. I ran up the stairs and tryed to grab the cold knob.

It wouldn't move a inch.

"What's going on here?" I shouted, "I demand you tell me now!" I turned around only to hear glass breaking. "Hello!?" I screamed. I started to cry. The lights flickered off.

That's when I realized;
This is exactly like what happens in horror movies. The girl always ends up dying.

I ran down the stairs and towards the light switch. I was out of breath by the time i reached it.

What if he was playing a mind game?

No, I told myself, I will not be living out the movie 'Saw'.

As i tryed to flick on the switch I heard a loud laugh, followed by the light bulb exploding. "S***!" I screamed way too loud. There goes my chance of survival. I decided to meet this physco head on, I crept down the stairs slowly.

Game time.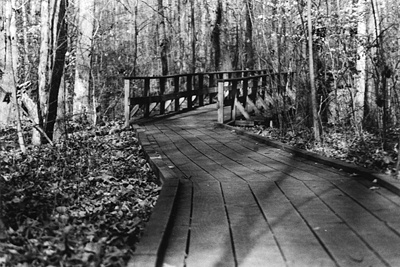 © Ana A., Gahanna, OH