The Mysteries of a Forest Chapter 2
November 16, 2010
"I don't know about this.." I said while pulling the rope. Can it actually hold my weight?

Nick glared at me. He grinded his teeth.

Guess I just have to try it then. I grabbed the rope, closed my eyes, prayed, and jumped up.

I screamed as i landed on the shrub. I blinked and rubbed my eyes. "I'm alive?" I asked. I was dazed. Nick laughed. "Oh yes, why of course. Ya'll didn't think it was a death trap?" He chuckled. I rubbed my head. "Of course not." I mummbled. Nick started to walk north. I had no choice but to follow close behind.

I have no idea where he is going. What if he trys to kill me? Oh no.

"Nick, I think it's getting late." I spat out. "Non-sense, it's barely noon." He said while looking at his watch. "Damn." I mummled.

"Come on, just a few miles left." Nick said. I stopped. "Oh great." I said quitely.

Just what i wanted to do today.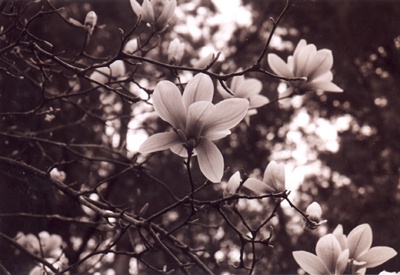 © Lauren T., Hopkinton, MA