My Lottery Story.
September 5, 2009
Abbie Leigh is walking to the park in Keo. She runs to the big yellow slide. While she is sliding down, she sees a piece of paper taped to the edge of the slide. Abbie picks it up and reads what it says. It's a Power Ball Lottery ticket, with the numbers: 1 2 3 4 5 6 7 8 9 10. She wonders if the ticket is a winner or not.

She calls her friend Rachel to come pick her up from the park. While Abbie waits for Rachel, she looks at the ticket again. She's amazed that she found a lottery ticket taped to a slide. Ten minutes later Rachel finally gets to the park. They drive back to Rachel's house in Douds.

When Abbie and Rachel get home, they look at the ticket together. Abbie tells Rachel all of the details of how she found the ticket. Rachel is so excited! She believes that the ticket is a winner. Abbie on the other hand is not so sure. She thinks that it is not a winner.

They argue about it for a while. The clock chimes signaling that it is 7:00. Abbie and Rachel rush to the living room. Abbie grabs the remote and Rachel turns the tv on. They are holding hands hoping that today is their lucky day. The news woman comes on and talks about the weather.

She finally stops talking about the weather and then the lottery announcer starts saying the winning lottery numbers. He says the winning numbers for this week's lottery is 1 2 3 4 5 6 7 8 9 10. He repeats the number twice Abbie's ticket is the winner! Abbie and Rachel are shocked.

They say nothing at all for five whole minutes. When the shocked has passed. They start screaming and jumping up and down. Abbie is so happy! She didn't know what to do first. They called the number that was shown on the tv.

Rachel had to call because Abbie was still screaming. She would not stop. She finally stopped while Rachel was on the phone telling the lottery office that they had the winning ticket. Abbie was to go to their office tomorrow at 2:30 to claim their money and check that the ticket was actually the winner.

The next day Abbie called a cab to take her to the ticket office. She arrived right at 2:30. She ran inside and didn't even bother with the elevator. It took a half an hour just for them to check the ticket and make sure it wasn't a fake. Abbie's ticket was the winner of $320,000,000!

She was screaming again but much louder than before. She didn't know it was that much money. She then left there and went to go shopping. Abbie first bought a blue 32GB I Phone that cost $300. An idea popped into her head. She was going to buy a car.

Not just any old car but, a Saleen S7 twin turbo that was hot pink with a green stripe on each side. The seats were leather. The cost $555,000. Abbie ha always wanted an 82-inch plasma tv, so she bought that also. She then called all of her friends and took them with her to Paris, Hawaii, and New York. They went shopping and had the best time of their life.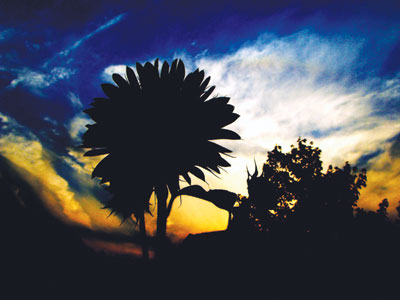 © Brian M., Fishers, IN