Infinitas
MAG
I breathe movement. It courses through my blood like music does for musicians and paint for painters. Dance is what keeps me alive. People often say they live to do something, but I'm the opposite - I dance to live, not live to dance. Yes, dancing runs my life. And yes, I am proud to say I chose it. I would be incomplete without dance.

I have been dancing since I was three. I was one of those little girls in pink with bent elbows and dead feet. I had the laces sticking out of my shoes and tights that were baggy at the knees. And like all the other little girls, I thought I was the best ballerina in the world. My family came to my recitals and gave me flowers I now realize I never deserved. Company soloists are bombarded with flowers; I got a dozen roses for not crying on stage and actually remembering most of the steps.

After my first year of ballet, I walked up to my teacher and demanded to know why I wasn't on pointe yet. I wasn't aware of the process of strengthening the feet and ankles, as well as the rest of the body. In every ballet I'd seen, girls were on pointe, so I had to be, too.

As I continued dancing, I began to understand that I needed strength, both mentally and physically, to continue. As I improved, I reached that level of strength needed to go on pointe - a dancer's rite of passage.

The day before my twelfth birthday I got my first pair of pointe shoes: Capezio Infinitas that lasted six months. I was ecstatic. I wanted to wear them every moment I could. Now, I can't wait to take them off. I've gone through more styles than some gold diggers do husbands, although I think they get the better deal since pointe shoes cost $70, and I am still searching for the perfect shoe. Pointe shoes last about three weeks and my feet are sore more often than that, but I will never forget my Infinitas.

At one point in my life, dance really was my only focus; school didn't matter and friends didn't understand. I was left out of things that I probably would have liked to do because everyone thought I was always at dance.

Now I'm not as focused on dance. Yes, it is my life, but I choose how much it controls other factors. I have friends and make time for them, as well as for myself. From the typical little girl in pink, I have grown into a person somewhere between adolescence and adulthood. I know what I want and have the motivation to get it. I'm lucky. I have direction and motivation. I know the path to get where I want to be.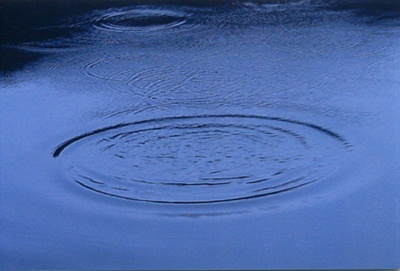 © Anonymous