We "Ed"mire Him
October 29, 2009
Who would have thought that most of my inspiration would come from a teacher that only teaches two periods a day. My music teacher, Mr. Meier, is hands down the only teacher that has instilled actual life long skills. Besides being my inspirational teacher he's also my coach. What sport could a music teacher possibly teach? Marching band of course. Through this sport Mr. Meier has tough me how to become a mentally stronger person.
From my first day walking in to spring workshops as an eight grader to my senior year walking off the Syracuse Dome turf, he's always there to help me become a better person. During my first year in drum line, I was the only girl in the section, which made me feel out of place. Once he saw my despair he immediately comforted me by praising me for being so brave to join a once predominantly male section. This has tough me to never second-guess myself and to step outside of the norm. When I struggle with a rhythm, he's always there to encourage me to really dig deep. From his constant reminders I've learned to never give up and always try hard because in the end there's always a reward. Finally when I felt like giving up he was there to give me his wise words of encouragement about how the ones who try their hardest always prevail over the others. From his words I finally became section leader after all of my five years of hard work.
It may sound crazy to some but to me my greatest inspiration is my high school music teacher. From him I've learned valuable lessons guaranteed to last a lifetime. I always go with my heart no matter what others might say, I never give up even when things get rough, most importantly I've learned that through failure and hard work anything is possible. Moving on through life will have its ups and downs but I will always remember this great man. Through out my marching band career we've shared and unbreakable bond. So it's safe to say I'll always "ed"mire, Ed Meier.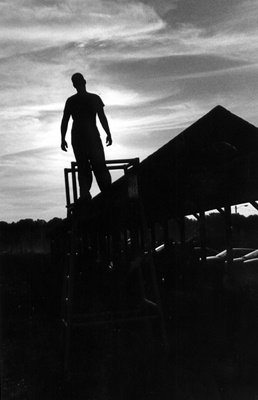 © Brianna L., Marblehead, MA