Surviving College Life
December 22, 2008
College Life 101
Tips in Coping with the Big Changes and Problems Encountered As You Enter College



College can be intimidating for High School Seniors especially after they have applied to the Colleges or Universities of their choice.

My First Semester in College was sort of stressful and difficult because of the many adjustments I have to make. This is also the time filled with anticipation and wonderful discoveries. All at once, I have to experience all new things which have caused a great impact on me. I didn't say this to discourage you but rather to inform you so that somehow, you'll have an idea on what lies ahead of you about college, so that you, as well as your parents, will have time to prepare for it. Because soon enough, it will be your turn to face all of the Big Changes I'm referring to. Here they are:

1. Increase in Independence and Responsibility. In College, your freedom to make your own choices and decisions will increase more than when you were in High School. Be careful with this one because along with a increase in independence comes great responsibility. You should be responsible for yourself and for every action that you make and its consequences.
2. New Environment. College is really a whole new world which at first would really make you feel unfamiliar, uncomfortable and even unsecured. Campuses may be a lot bigger than in high school.
3. Meet A Lot Of People—New Friendships to be made. In College, you'll see many unfamiliar people which would make you feel shy, nervous and sometimes scared. Try to make the first move to introduce yourself. Being in College is worth it especially when you have someone to turn to and share your experiences and memories with.
4. Increase in Workload. School works in college are expected to be heavier than in high school. These stuffs will really make you busy, but they'll also help to broaden your understanding and knowledge of the lessons and it serves as an application of what you have learned.
5. Changing Relationships between Families from Home. As students feel more freedom and responsibility in college, relationship with parents and other significant people tend to change. Some may become closer to their families while others may become distant which may lead to a gap between them.
6. Learning Environment. In college, you are no longer a passive learner who just sits and listens the way you do in high school. Instead, you are expected to participate verbally, to voice out your thoughts, ideas, opinions, questions and the like. You are also expected to figure things out on your own.
7. A lot of School Events. This may include concerts, tours, contests, conventions, meetings, seminars, intramurals, and the like. This will not only help us students in our learning process , but it can as well be a form of relaxation.

Tips in Coping with these Big Changes:
1. Time Management. In college, every seconds count! So learn to make the most of it by wisely managing your time. This will help you to balance and sort things out. It will also make you to have an extra time for yourself and for your family, and it also helps to reduce stress.
2. Learn to Budget Your Money. If you haven't done this before, now is the time to do so. Find ways to stretch your money as best as you can. Stick to your budget. This will help you to save for your future expenses.
3. Get involved. Going to orientations and joining a campus organization will help you to familiarize yourself easily in college, so take advantage of these things. It will also help you to meet new friends, to realize your potentials and feel connected to your school.
4. Develop Good Study Habits. This will help you to complete much work and concentrate on what you are studying while avoiding as many distractions as possible.
5. Build Strong and Honest Relationships With Your Family. College strains Family Relationship. But having a strong and honest kind of relationship will it fall apart. Now is the time for you to get closer to your family, not when you have entered college. So, start now while you still have time!
6. Be Updated. College has a lot of resources. You should take advantage of those resources and you should also be aware of what was happening around you.
7. Be Yourself Always and Think Positive No Matter What. You may be hurt by all of the big changes you're going to experience all at once, like the way that I do. You need not to pretend and imitate others for whatever reasons. All of us are unique and it's up to us on how we would male use of it. After all, College is more on discovering yourself and your future. Learn to enjoy it and make the most of it!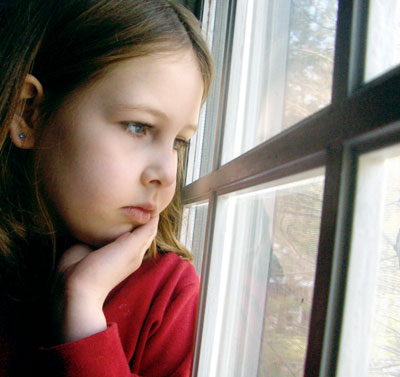 © Anonymous